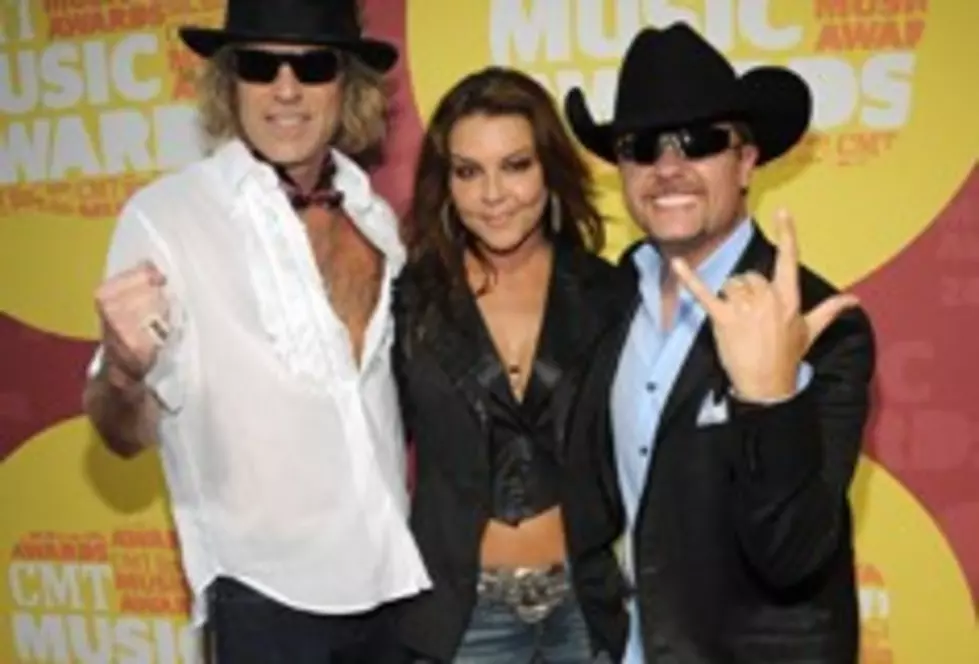 Big & Rich, Gretchen Wilson Go 'Xtreme' for Children's Hospital
Rick Diamond, Getty Images for CMT
"We've been talking about this [tour] for quite a while, and we really put a lot of blood, sweat and tears into putting together a show we feel the fans will walk away and say, 'Wow, I've never seen anything like that,'" Gretchen says (quote via GlobeNewswire.com). "You're going to see me come out and sing on Big & Rich songs, you're going to see John and Kenny sing on my songs, and there's no telling where Two Foot and Cowboy Troy will be!"
Big Kenny echoes his tourmate's sentiments. "I miss singing with these guys [John and Gretchen], and it's awesome that we're doing the Extreme Music tour with Gretchen, Cowboy Troy and Two Foot Fred," Kenny says. "There is no way you can replace being out there with your friends; it's a beautiful thing to be at this place in our lives."
The show will be held at the Mile High City's Wells Fargo Theatre. Fans have until Friday, June 17, to enter the Xtreme 4th of July Dream Weekend, which will give a lucky winner the opportunity to meet Big & Rich and Gretchen backstage. Tickets for the show, which begin at $35, are still available and may be purchased here.
The threesome will take their Xtreme Muzik tour to Missouri, Minnesota and Virginia this summer, as well as several dates in Canada. Keep track of their itinerary here.