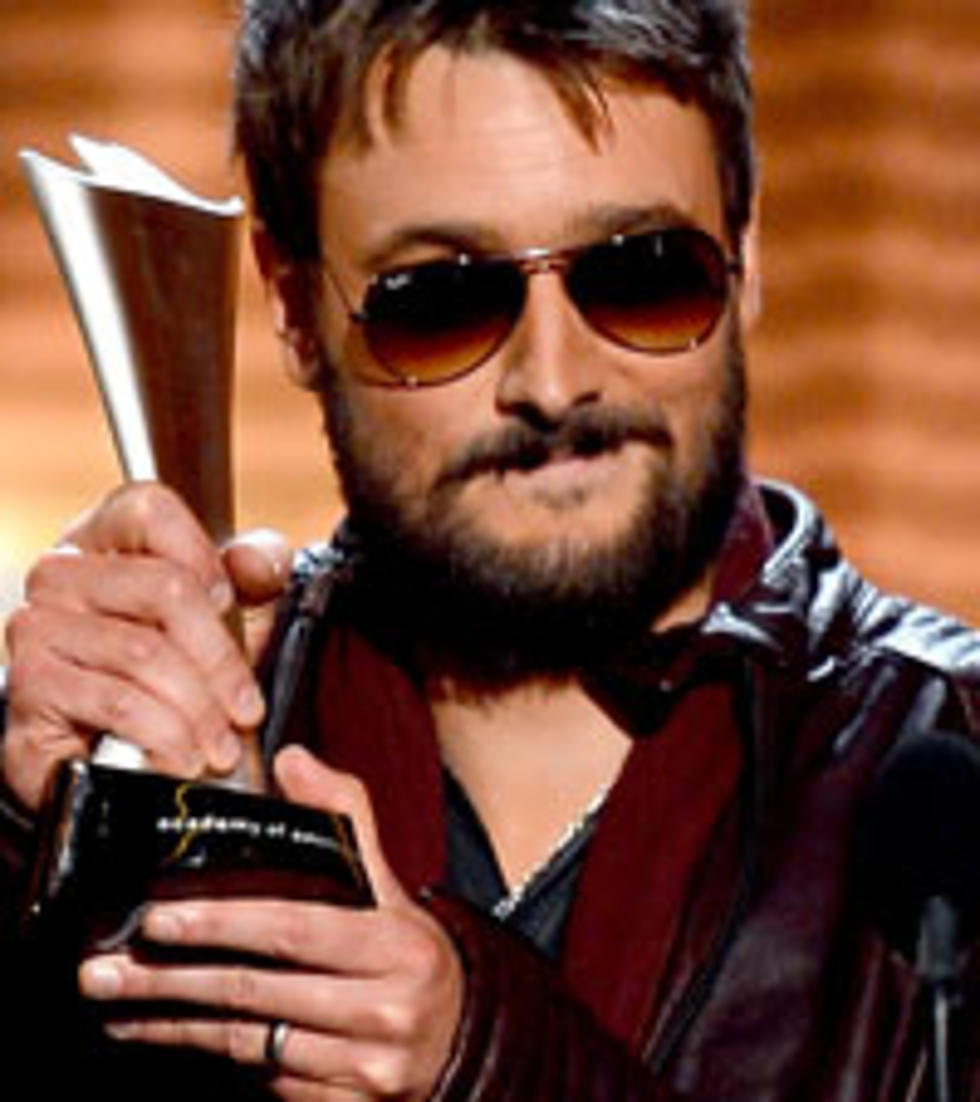 ACM Awards Album of the Year 2013 Is Eric Church's 'Chief'
Ethan Miller, Getty Images
Eric Church's critically-acclaimed, platinum-selling Chief has yet another award: 2013 ACM Album of the Year honors.
"I can't believe I just met John Fogerty, we should hang out later!" the elated singer said to the rock legend, who along with Miranda Lambert presented the trophy to Eric. "I want to thank Jay Joyce, my wife, my son at home -- who's probably raising a lot of hell. I have a great team, and they all believe in the music ... in the passion of the music. I appreciate it."
Chief was also the 2012 CMA Award winner for Album of the Year. The North Carolina native's third studio album has spawned the huge hits "Springsteen," "Drink in My Hand," "Creepin'," "Homeboy" and "Like Jesus Does," which Eric sang with just a guitar and a backup singer in a moving, stripped-down performance on the ACMs.
With seven nominations, Eric led the pack of nominees going into the 48th annual ACM Awards. He has a lot to celebrate this week, as his first full-length live album, "Caught in the Act: Live," hits stores on Tuesday, April 9.
Flip Through 2013 ACM Awards Pictures
Watch Eric Church Perform Live in Our Studio
%VIRTUAL-globalVideoEmbed-{"videoIds":"517503950","width":"476","height":"298","sid":"577","relatedMode":"0","hasCompanion":"false","autoStart":"false","colorPallet":"#704000","videoControlDisplayColor":"#000000"}%