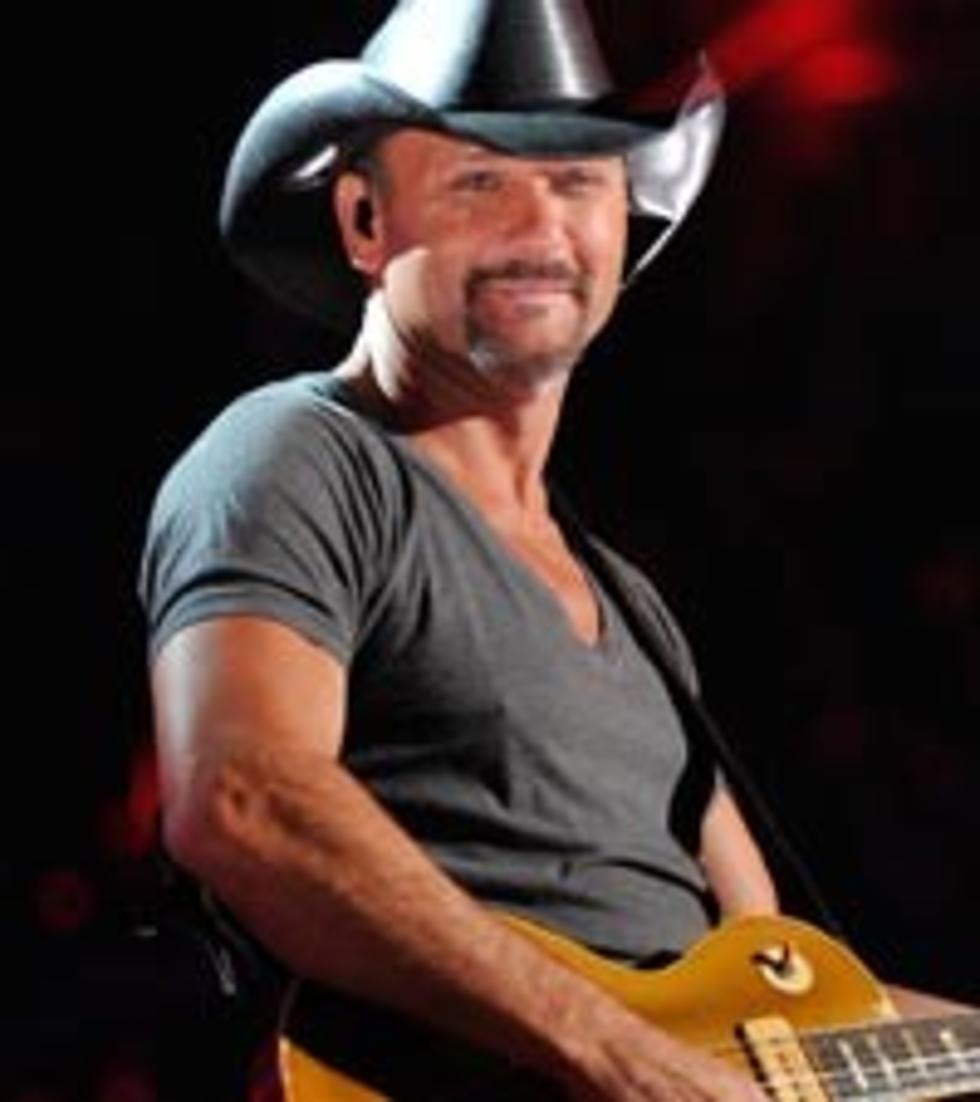 Tim McGraw, Luke Bryan + The Band Perry Get 'Emotional'
Kevin Mazur/WireImage.com
Tim McGraw's year is off to a busy start with his latest blockbuster movie, 'Country Strong,' hitting theaters nationwide this weekend (January 7). But that's not all the superstar has on his radar. Tim has announced his Emotional Traffic tour, which will launch this spring. Joining him on the road for the trek, sponsored by Outback Steakhouse, will be Luke Bryan and the Band Perry.
As of yet, no tour dates have been announced, but tickets will go on sale starting January 15. In the meantime, Tim fans can catch him all over television talk shows this week, including the 'Late Show With David Letterman' (Tuesday, January 4), 'Good Morning America' (Wednesday, January 5), 'Late Night With Jimmy Fallon' (Wednesday, January 5), 'Chelsea Lately' (Thursday, January 6) and 'The Martha Stewart Show' (Friday, January 7).
The Louisiana native's Emotional Traffic tour follows his wildly successful Southern Voice tour, which featured Lady Antebellum, Love and Theft and the Lost Trailers as the openers. Tim was the highest ranking country star on Billboard's list of the top grossing tours of 2010, coming in at No. 13. Grossing more than $44 million dollars, he sold out 29 of his 71 shows this year.