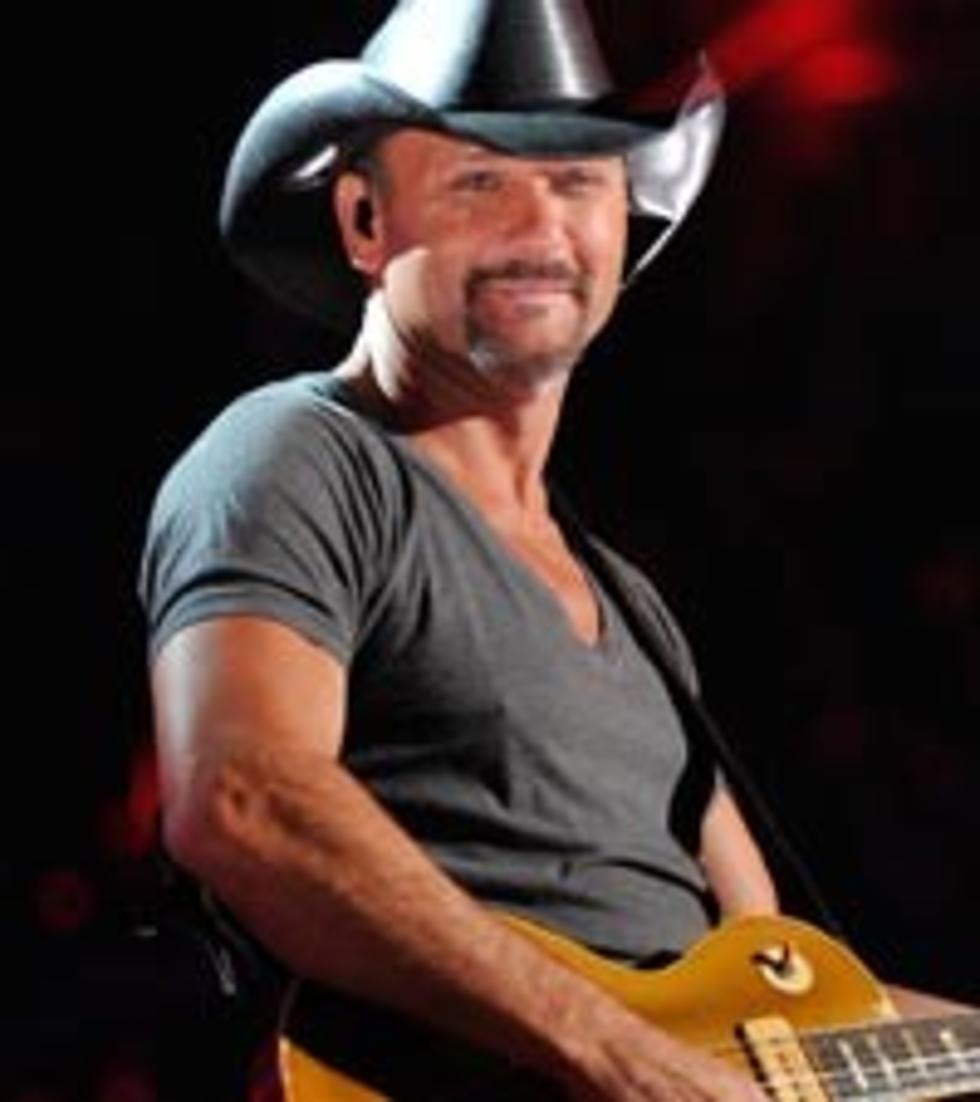 Tim McGraw Has an Unexpected Lingerie Shower
Kevin Mazur/WireImage.com
By now, Tim McGraw has surely resigned himself to the fact that female adoration is just part of the job.
Although Tim was reportedly (and rightfully) outraged a few years ago when a female fan grabbed his crotch, a recent sexual advance by a female fan brought only smiles and laughter from the happily married country superstar. Granted, her actions were a bit more harmless.
According to 'The Toronto Sun,' Tim was showered with bras at his Southern Voice tour stop on Saturday, August 7 in Toronto, Canada. The "unmentionable" action started midway through Tim's show when the singer sat on the lip of the stage to sing 'Down on the Farm,' and a fan tossed a bra next to him. Within minutes, more fans followed suit and Tim had a collection that could fill a Victoria's Secret store.
This may be the first report of undergarment tossing at a Tim McGraw concert, but female fans have worked themselves into frenzies in at least several locales. At a recent Virginia concert, Tim's opening song, 'Real Good Man,' prompted ear-ringing screams from the audience, including one from a 20-year old woman who announced, "I peed myself!"
Again, just part of the job.