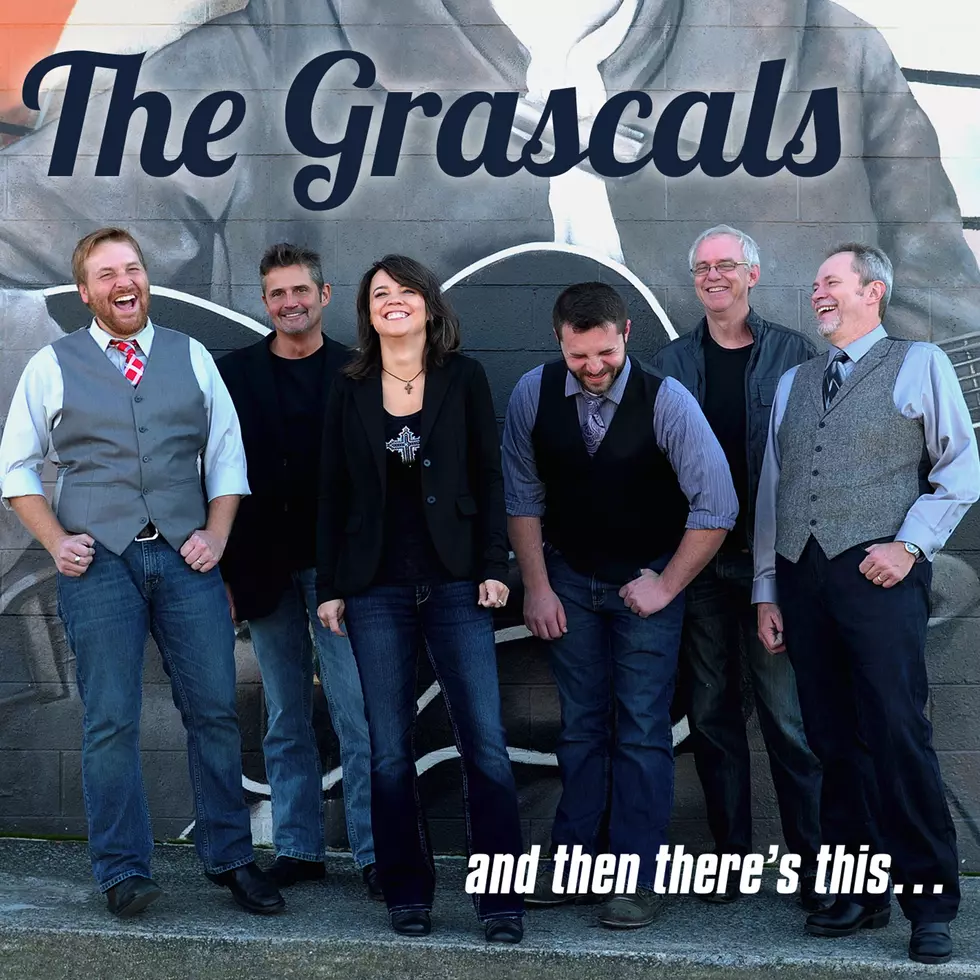 Album of the Month (January 2016): The Grascals, 'And Then There's This …'
Mountain Home Music Company
On Jan. 8, the Grascals will release And Then There's This ..., their first album since 2013 -- and their fans are excited. The bluegrass group's new project has been voted by The Boot readers as January 2016's Album of the Month.
Due out through Mountain Home Music Company -- the Grascals' label home since 2012 -- And Then There's This ... will feature a total of 12 tracks, including original songs as well as Bill Monroe's "Highway of Sorrow." A complete track listing is available below, and the disc is available for pre-order through iTunes.
And Then There's This ... will be the Grascals' eighth full-length release (their 10th including two EPs) since they formed in 2004; however, it will be their first on which John Bryan is featured on vocals and guitar. Jamie Johnson, the band's former lead singer as well as one of its founding members, stepped away from the group in April.
"Listening to a great song is very much like stepping into a room where good friends are having a great conversation, where each person in turn listens before speaking and then adds something new and vital. The dialogue flows like a river — never pushed, but building and ebbing like a series of lazy waterfalls," Mountain Home Music Company President Mickey Gamble says in a press release, explaining the album's name. "Listening to a great album is to be immersed in such conversations with an interesting string of topics and welcome surprises. It is an experience to embrace because of this, oh, and now that: a sense of 'and then there's this' over and over again."
In addition to Bryan, the Grascals consist of Kristin Scott Benson, Terry Eldredge, Adam Haynes, Danny Roberts and Terry Smith -- all professional Nashville musicians who had been performing bluegrass music for years before forming the group.
The Grascals, And Then There's This … Track Listing
1. "I Know Better"
2. "Road of Life"
3. "Sweet Little Mountain Girl"
4. "True Hearts"
5. "Old Friend of Mine"
6. "Warm Wind"
7. "If You Want Me To"
8. "Delta Queen"
9. "I Like Trains"
10. "Autumn Glen"
11. "A Place to Hang My Hat"
12. "Highway of Sorrow"
Watch the Grascals, And Then There's This ... Teaser Trailer:
New Country Albums Coming in 2016