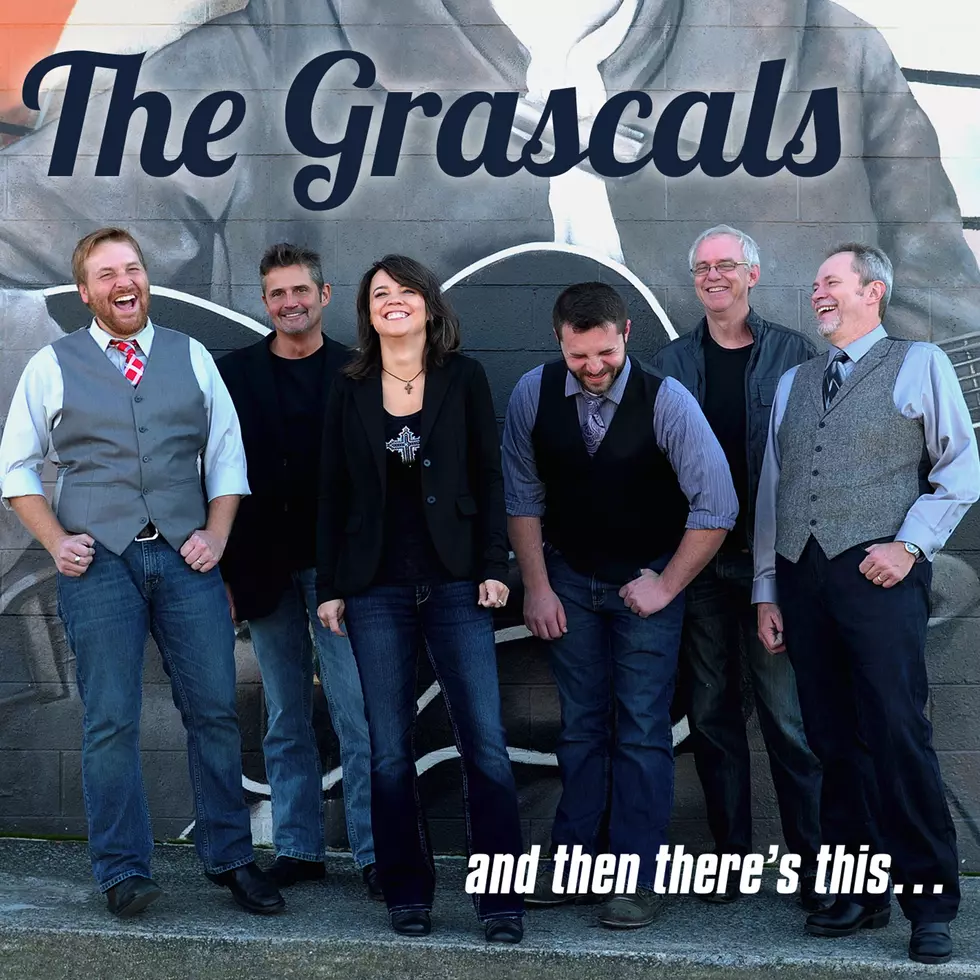 New Album From the Grascals Coming in January
Mountain Home Music Company
The Grascals will release their first album since 2013 in January.
And Then There's This ... is set for release on Jan. 8 via Mountain Home Music Company. It will be the first album from the Grammy-nominated band on which John Bryan is featured on vocals and guitar; Jamie Johnson, the band's former lead singer as well as one of its founding members, stepped away from the group in April.
"Listening to a great song is very much like stepping into a room where good friends are having a great conversation, where each person in turn listens before speaking and then adds something new and vital. The dialogue flows like a river -- never pushed, but building and ebbing like a series of lazy waterfalls," Mountain Home Music Company President Mickey Gamble says in a press release, explaining the album's name. "Listening to a great album is to be immersed in such conversations with an interesting string of topics and welcome surprises. It is an experience to embrace because of this, oh, and now that: a sense of 'and then there's this' over and over again."
The Grascals' new album will include a total of 12 tracks. A complete track listing is available below, as is a teaser trailer for the project.
And Then There's This ... is currently available for pre-order on iTunes.
The Grascals, And Then There's This ... Track Listing
1. "I Know Better"
2. "Road of Life"
3. "Sweet Little Mountain Girl"
4. "True Hearts"
5. "Old Friend of Mine"
6. "Warm Wind"
7. "If You Want Me To"
8. "Delta Queen"
9. "I Like Trains"
10. "Autumn Glen"
11. "A Place to Hang My Hat"
12. "Highway of Sorrow"
The Grascals, And Then There's This ... Teaser Trailer