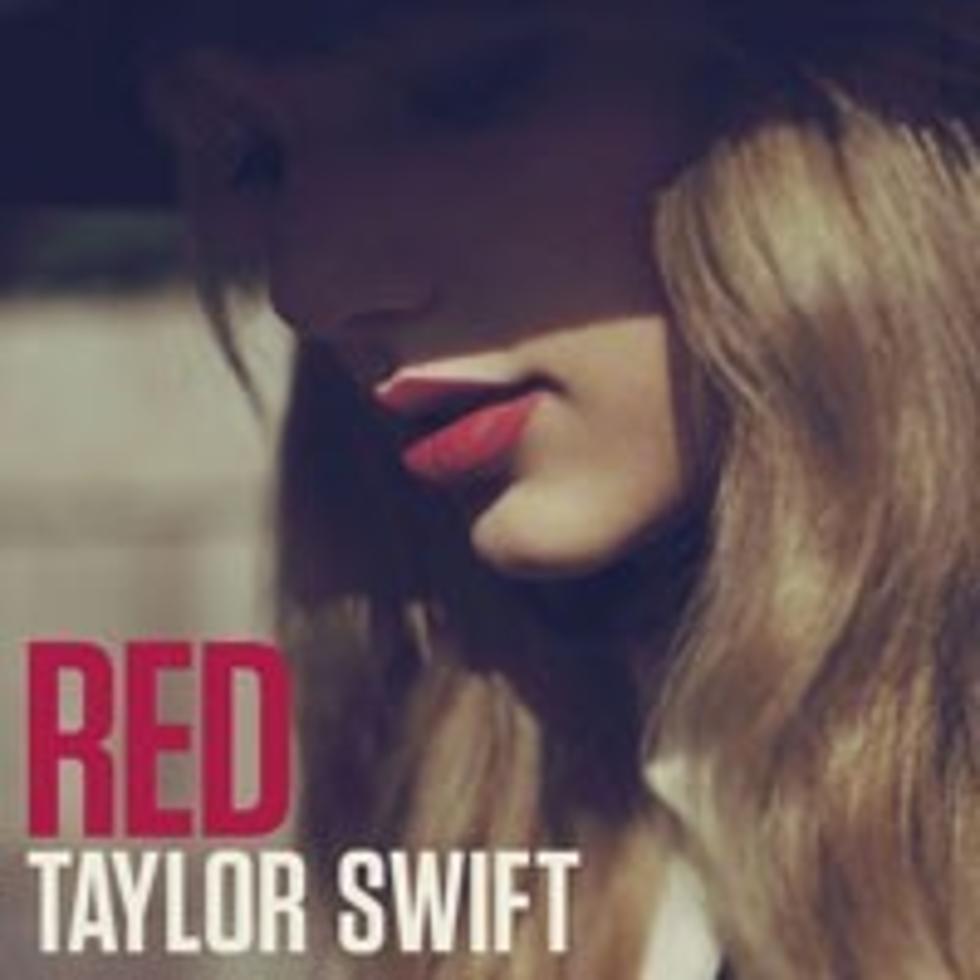 Country Albums Chart: Taylor Swift's 'Red' Still Vibrant, Toby Keith's 'Hope' Falls Short
Big Machine
Taylor Swift continues to dominate the pop and country album charts with Red. Although it experienced a 72 percent decrease in sales from last week, the disc still managed to sell 344,000 copies this week, according to Nielsen SoundScan, holding back a slew of new albums from topping the Billboard 200, where Red has now resided for two weeks, in addition to its berth on the Top Country Albums chart.
Red is the best-selling country album of 2012, and the second-best seller overall for the year, behind Adele's 21. With 1.5 million copies sold, Taylor's new album has a long way to go before catching up to the four million in sales that 21 has amassed this year alone.
One new album enters country's Top 5, as Toby Keith's Hope on the Rocks bows at No. 3, selling 48,000 copies this week. Held back by the week's No. 2 disc, Jason Aldean's Night Train, that's a pretty rocky start for an artist whose last five albums all debuted at No. 1. In 2006, Toby's White Trash With Money came in at No. 2, with all five of his albums prior to that one also topping the chart. The last time Toby charted any lower with a studio album was in 1999, when How Do You Like Me Now?! reached No. 9.
The CMA Awards telecast gave a sales boost to several releases this week. Little Big Town's Tornado holds at No. 4, but the newly-crowned CMA Vocal Group of the Year sold about 9,000 copies more of the album this week, compared to last. Luke Bryan missed out on the CMA honor for Male Vocalist of the Year but can console himself with the fact that his Tailgates and Tanlines moves up to No. 5, selling nearly twice as much as it did last week, with 24,000 copies sold.
Over on the Top Country Digital Singles sales chart, the Band Perry came close to toppling Taylor from the No. 1 position, as the trio's hot new "Better Dig Two," which they performed on the CMAs, sold an impressive 82,000 copies in its first week. The Kelly Clarkson-Vince Gill duet, "Don't Rush," also performed on the telecast, enters the chart at No. 10, with 41,000 copies sold. Other hot new tunes on the chart this week include CMA Vocal Duo of the Year Thompson Square's "If I Didn't Have You," (No. 12) and Tim McGraw's "One of Those Nights" (No. 15).
Watch The Boot's Interview With Taylor
#fivemin-widget-blogsmith-image-359680{display:none;} .cke_show_borders #fivemin-widget-blogsmith-image-359680, #postcontentcontainer #fivemin-widget-blogsmith-image-359680{width:570px;height:411px;display:block;}

try{document.getElementById("fivemin-widget-blogsmith-image-359680").style.display="none";}catch(e){}