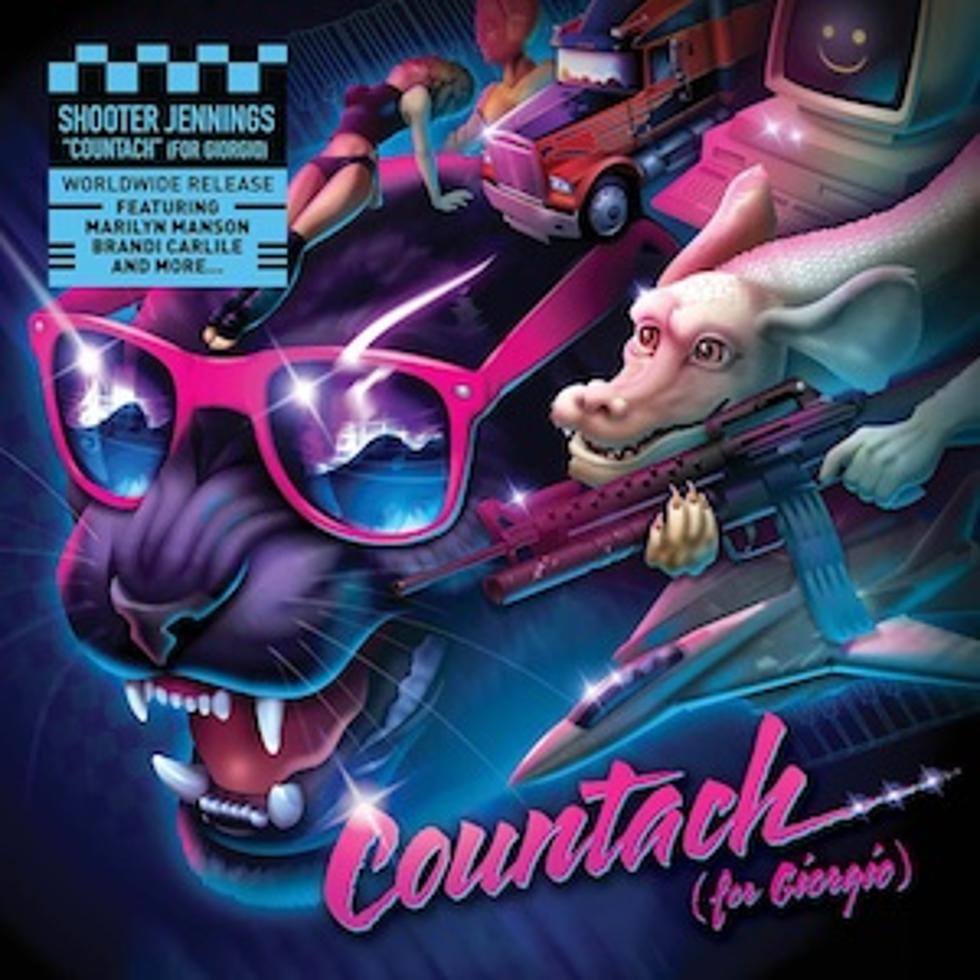 Shooter Jennings Plans New Album, 'Countach (for Giorgio)'
BCM Media
Shooter Jennings is releasing a new album, Countach (for Giorgio), which will pay tribute to an award-winning musician and feature several well-known guests.
Jennings' new project, as its title hints, pays tribute to Grammy and Academy Award winner Giorgio Moroder, an Italian record producer, songwriter, performer and DJ who is credited with pioneering synth disco and electronic music. Most notably, Moroder wrote Top Gun's "Take My Breath Away" and Flashdance's "Flashdance ... What a Feeling," and he recently won a Grammy for contributing to Daft Punk's Random Access Memories.
His seventh studio LP, Jennings' disc is comprised of songs composed or inspired by Moroder. It will feature, among others, Brandi Carlile and Marilyn Manson.
"I decided to try and use the instrumentation that Giorgio introduced into culture, especially the DX7 keyboard and the LinnDrum drum machine, which are also Prince's favorites," Jennings explains. "So I used those for most of [Don't Wait Up (for George)], and I used traditional country instrumentation for most of the Giorgio stuff, which probably blended it more for [listeners'] ears."
Countach (for Giorgio) is set for release on March 11 via BCR Media; a complete track listing is available below. The record is currently available for pre-order on BCR Media's official website.
Shooter Jennings, Countach (for Giorgio) Track Listing:
1. "Loading ..."
2. "Countach"
3. "From Here to Eternity"
4. "I'm Left You're Right She's Gone"
5. "Born to Die" (featuring Steve Young)
6. "Chase" (featuring Richard Garriott de Cayeux)
7. "Love Kills"
8. "The Neverending Story" (featuring Brandi Carlile)
9. "Cat People" (featuring Marilyn Manson)
Shooter Jennings + More Country Artists With Famous Relatives