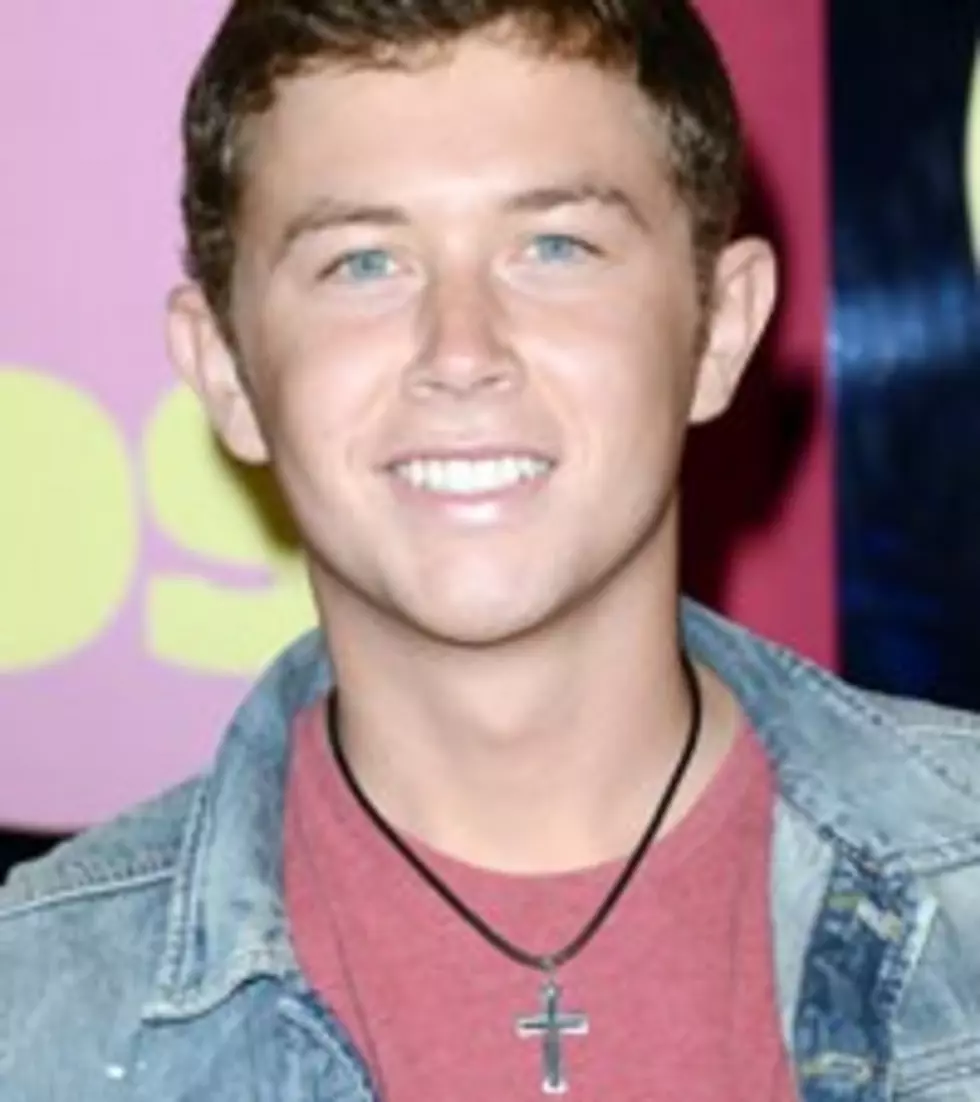 Scotty McCreery Second Album Will Carry 'Stamp' of Approval
Jason Merritt, Getty Images
Scotty McCreery's debut album, Clear as Day, was released a little over a year ago, and the singer is already hard at work on his sophomore CD. Unlike with the first album, he plans to take more time to complete the upcoming project, so fans can find out who he really is as an artist.
"I'm actually trying to to put my own stamp out there, so people can see what I'm about," Scotty tells Billboard magazine. "The first album was a good representation of me, and I'm proud of it. But I think it was definitely rushed."
The 19-year-old released Clear as Day only six months after being crowned the Season 10 winner of "American Idol," which he admits was an arduous undertaking to complete. But while he may not have had as much input in his freshman CD as he would have liked, Scotty says he is still eternally grateful for the entire "Idol" experience.
"I embrace it," he says. "I think as an artist, it's important for me to grow and move on from that, to get focused on Nashville and the industry, but I would never shy away from where I came from or how I got here. I think it's cool."
Scotty also released his holiday album, Christmas With Scotty McCreery, last month, but reveals he had considered adding it to his already busy 2011 instead. "We had talked about doing this last year, when we released the first album," he explains. "It got put on the back burner, and [we] started talking about it again for this year. The label was behind it, I was behind it. It's my favorite time of the year and my favorite holiday, so it just seemed right. Doing it this early in my career also gives us some options. If I wanted to put out volume two or volume three ten years later, we could."
Scotty is starring in his own holiday special, "Christmas With Scotty McCreery & Friends," which will premiere this Saturday, Dec. 1, at 11:00 PM on GAC. He'll also appear on the "CMA Country Christmas" special, Thursday, Dec. 20, at 8:00 PM on ABC and the nationally-syndicated "10th Annual Holiday Christmas Celebration at the Grove" (check local listings).




Watch Scotty Sing Live in Our Studio