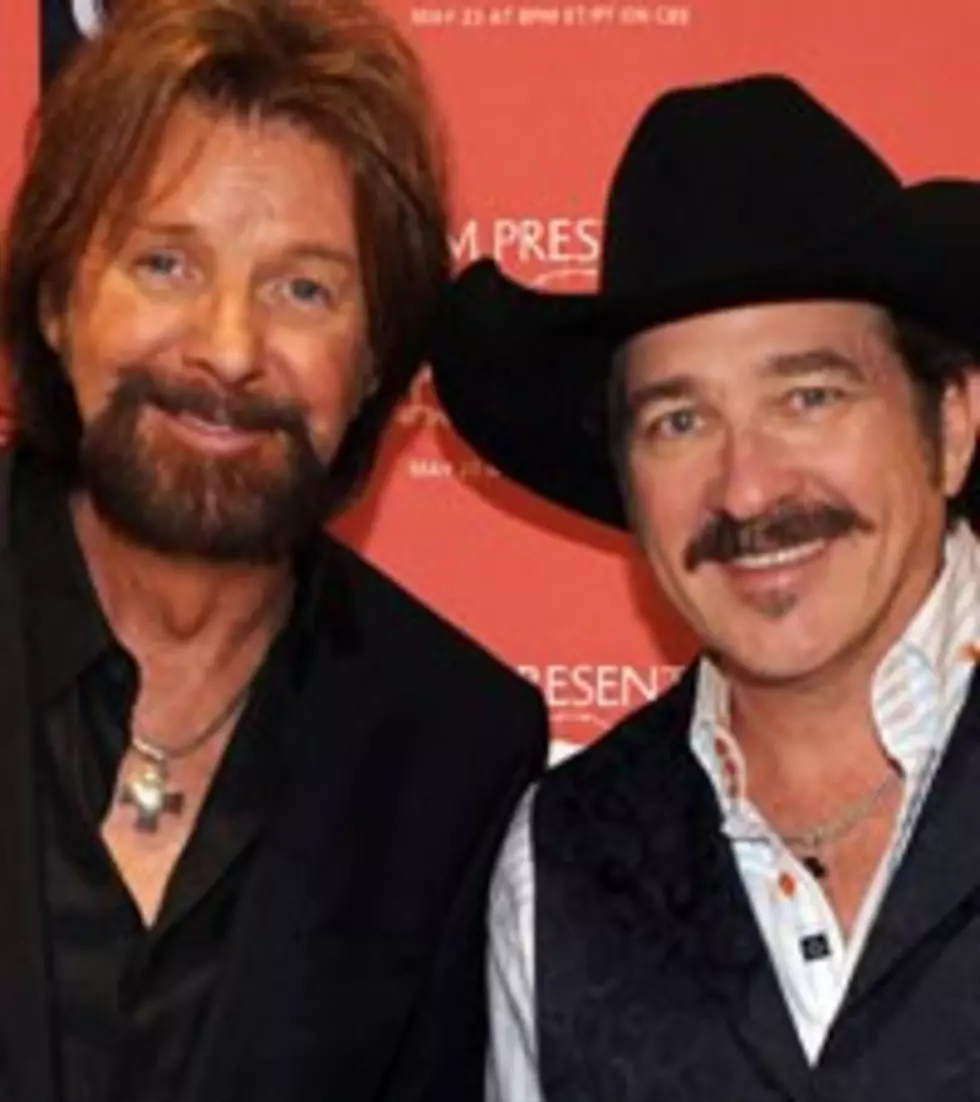 Ronnie Dunn, Kix Brooks Among Songwriter Hall of Fame Nominees
Getty Images for ACMA
Nominees for the 2012 Nashville Songwriters Hall of Fame include a long list of hitmakers. Ronnie Dunn, Kix Brooks, Mary Chapin Carpenter and Larry Gatlin are the four tunesmiths recognized in the Songwriter/Artist category. One of the four will be recognized alongside two of the finalists in the Songwriter category at the Hall of Fame Dinner and Induction Ceremony on Oct. 7.
The eight Songwriter nominees include Tony Arata (Garth Brooks, "The Dance"), Robert Byrne (Earl Thomas Conley, "I Can't Win for Losin' You"), Beth Nielsen Chapman (Faith Hill, "This Kiss"), John Jarrard (George Strait, "Blue Clear Sky"), Tony Martin (George Strait, "Baby's Gotten Good at Goodbye"), Gretchen Peters (Martina McBride, "Independence Day"), Victoria Shaw (John Michael Montgomery, "I Love the Way You Love Me") and Kim Williams (Randy Travis, "Three Wooden Crosses").
An interesting twist may come in the Songwriter/Artist category, which includes the two former members of Brooks & Dunn. While the pair share credit on the majority of the duo's catalog, Ronnie takes solo songwriter credits for a handful of their hits, including "Boot Scoot Boogie," "Neon Moon," "She's Not the Cheating Kind" and "Hard Working Man."
Those nominated were chosen by a committee of Hall of Fame members and Music Row historians, because they have "positively impacted and been closely associated with the Nashville Songwriting community and deemed to be outstanding and significant." In addition, each songwriter's "first significant works" brought them either "commercial success and/or artist recognition at least 20 years ago."
Finalists will be voted on by Hall of Fame members, members of the Nashville Songwriters Association International (NSAI), in addition to the boards of the Nashville Songwriters Foundation and NSAI.
Listen to Kix Brooks' 'New to This Town'