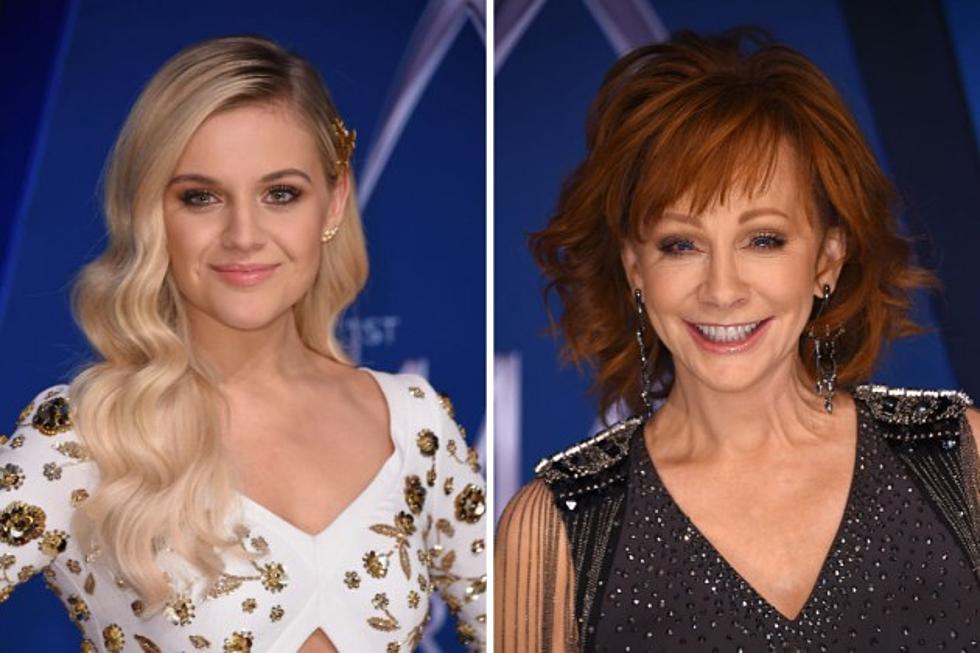 Reba McEntire, Kelsea Ballerini Join Together for 'Legends' at 2017 CMA Awards
Michael Loccisano / Michael Loccisano, Getty Images
Country legend Reba McEntire joined rising star Kelsea Ballerini onstage at the 2017 CMA Awards for a performance of Ballerini's recent single "Legends." Both artists in the cross-generational duet are nominated for Female Vocalist of the Year at the 51st annual awards ceremony.
The performance opened on Ballerini in profile and silhouette, singing the first verse and chorus on her own. McEntire started the second verse, and the two soon joined -- and stayed -- in perfect harmony.
Ballerini and McEntire were totally in sync, singing to each other just as often as to the audience. Near the end of the song, Ballerini stopped singing for a few seconds and stared at McEntire in awe, shaking her head as if to say, "Can you believe this?" She closed the song that way, too, proudly declaring "Reba, everybody!" when the song ended.
"Legends" is the first single that Ballerini shared off of her sophomore album, Unapologetically, which was released Nov. 3. The singer recently announced a 2018 headlining tour in support of her album, and Ballerini is also planning her wedding to singer / songwriter Morgan Evans; the special event will take place before the end of the year.
Top 10 CMA Awards Moments
Unforgettable CMA Awards Controversies