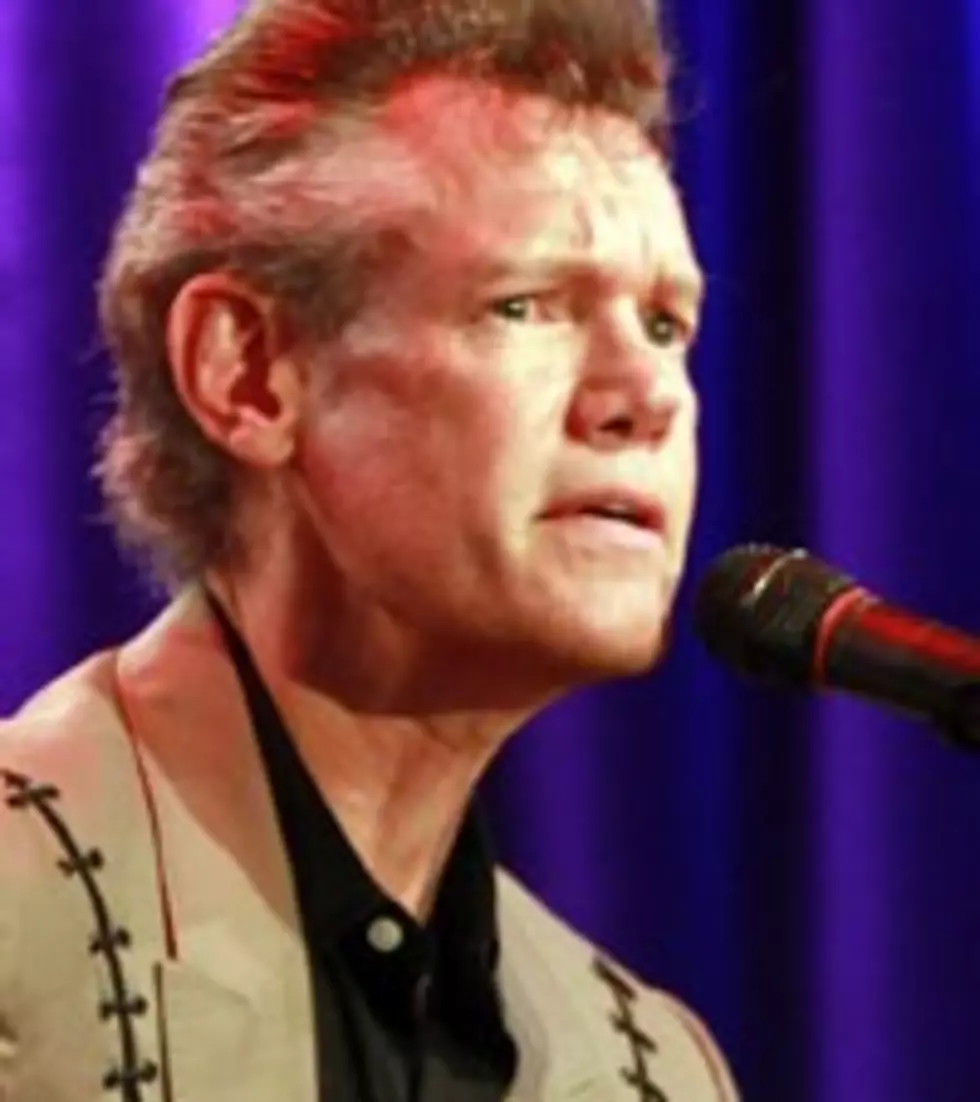 Randy Travis Issued Assault Citation Following Fight in Church Parking Lot
David Livingston, Getty Images
Randy Travis found himself in trouble with the law again this morning (Aug. 24), allegedly following a fight in a church parking lot. The Plano Police Department tells TMZ that the singer was cited for "simple assault" after being deemed by law enforcement the "primary aggressor" in the altercation.
Police reached the church parking lot at about 1:00 AM, where an argument between an estranged husband and wife was taking place. Randy -- whom an anonymous source described as "extremely intoxicated" -- got involved, fighting with another man on the scene. However, police tell the Dallas Morning News that their official report did not indicate the singer was visibly intoxicated.
"During our investigation, we determined Mr. Travis at some point physically assaulted an individual who was there," police spokesman David Tilley told the newspaper. "He was issued a citation for Class C simple assault, which in Texas can be anything from an unwanted push to a strike that didn't cause pain or injury. Everybody refused transport. Nobody wanted to go to the hospital."
This marks the "Forever and Ever Amen" singer's third run-in with police this year. Earlier this month, he was arrested for driving while intoxicated, as well as retaliation, after crashing his car. The latter charge reportedly came after the singer verbally threatened the arresting officer. Randy walked away with several cuts and bruises on his face, but no one else was harmed.
"I just found a guy laying in the road," a man told a Grayson County 911 operator in audio released by the Sheriff's office, following the Aug. 7 crash. The caller first thought the person to be dead, but later realized it was the country music legend sleeping on the road. (Listen to the 911 call below.)
In February, Randy was arrested for public intoxication in Sanger, Texas, after police found him parked outside another church with an open bottle of wine. At that time, he issued a statement to the Associated Press, apologizing for "what resulted following an evening of celebrating the Super Bowl." He went on to promise that he is "committed to being responsible and accountable."
Listen to the 911 Call from Randy's Last Arrest
#fivemin-widget-blogsmith-image-576215{display:none;} .cke_show_borders #fivemin-widget-blogsmith-image-576215, #postcontentcontainer #fivemin-widget-blogsmith-image-576215{width:570px;height:411px;display:block;}

try{document.getElementById("fivemin-widget-blogsmith-image-576215").style.display="none";}catch(e){}
Flip Through Photos of Randy Travis Through the Years

%VIRTUAL-MultiGallery-152713|162164|161749%