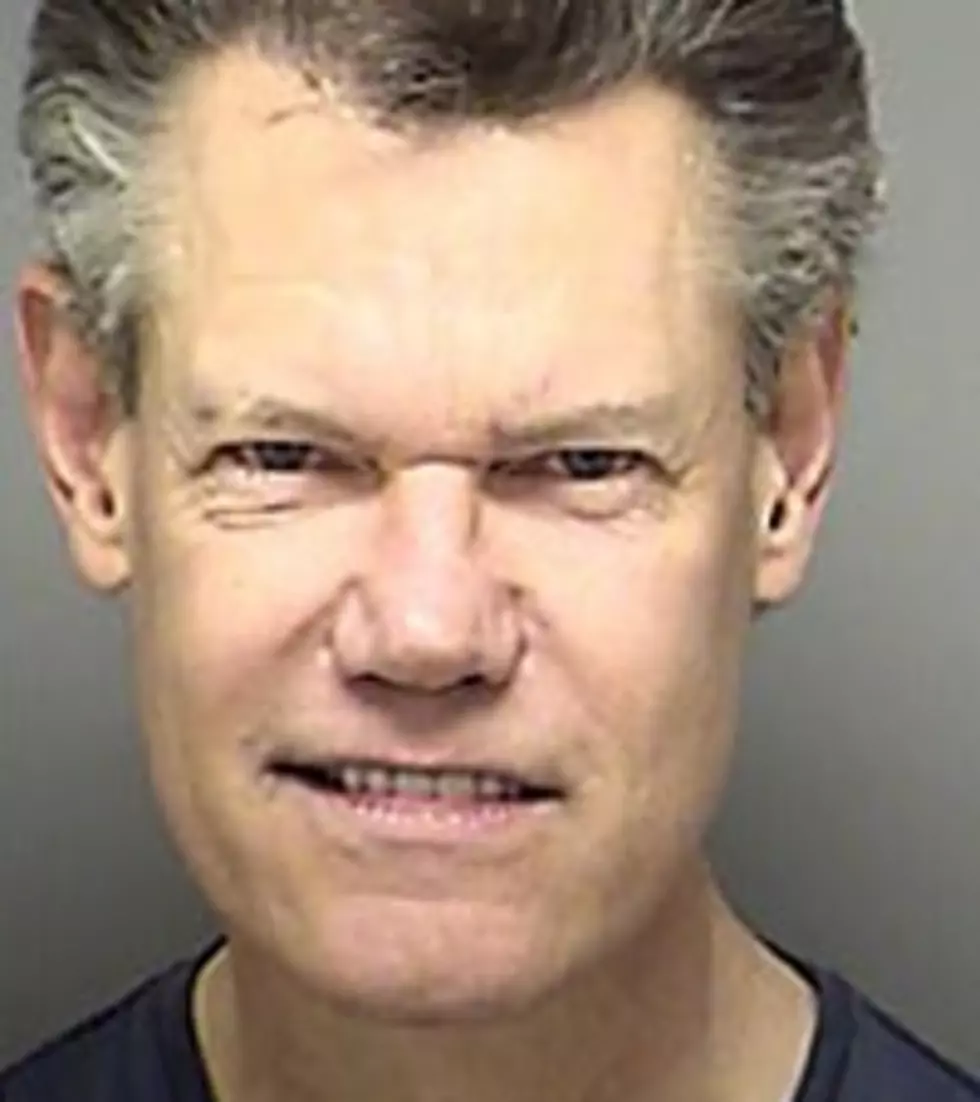 Randy Travis Arrested in Texas
Denton County Sheriff Office
Randy Travis was arrested in Sanger, Texas, early Monday morning (Feb. 6) under suspicion of public intoxication. Police spotted the singer in his vehicle, parked in front of the town's First Baptist Church. The arresting officer said the car smelled of alcohol and contained an open bottle of wine, also reporting that Randy was slurring his speech.
The officer told a local NBC affiliate that the singer explained he'd had an argument with his girlfriend and was just trying to get back home to Tioga, which is about 20 miles away. "Mr. Travis was unaware of his location and kept asking me to take him home," the officer stated.
The 52-year-old singer, seen smiling in his mugshot (above), was taken to the jail around 1:30 AM, and then released six hours later on a Class C misdemeanor citation.
The country music icon has had a lot of ups in downs in the past two years. In October of 2010, he divorced his wife of 19 years, Elizabeth, on the grounds of what's listed in legal documents as a "state of incompatibility." Less than a year later, Randy collapsed on stage during a charity event in Texas. "During the performance, Mr. Travis was overcome by a combination of dehydration, over-the-counter allergy medications, and caffeine use," his doctors told E! News at the time.
On a happier note, last October, Carrie Underwood, John Anderson, Josh Turner and more paid tribute to Randy's quarter-century career at the Grand Ole Opry. "It's amazing to me to be celebrating my 25th anniversary in the music business on this stage because of the way I grew up and what I grew up listening to," said the singing legend.
Randy will continue to celebrate his silver anniversary with his 2012 tour. It kicks off Friday (Feb. 10) in Grand Ronde, Ore. Get a full list of dates here.
STORY UPDATE: Click here to read about Randy's apology following the arrest.
Watch Randy Travis' 'Spirit of a Boy, Wisdom of a Man' Video