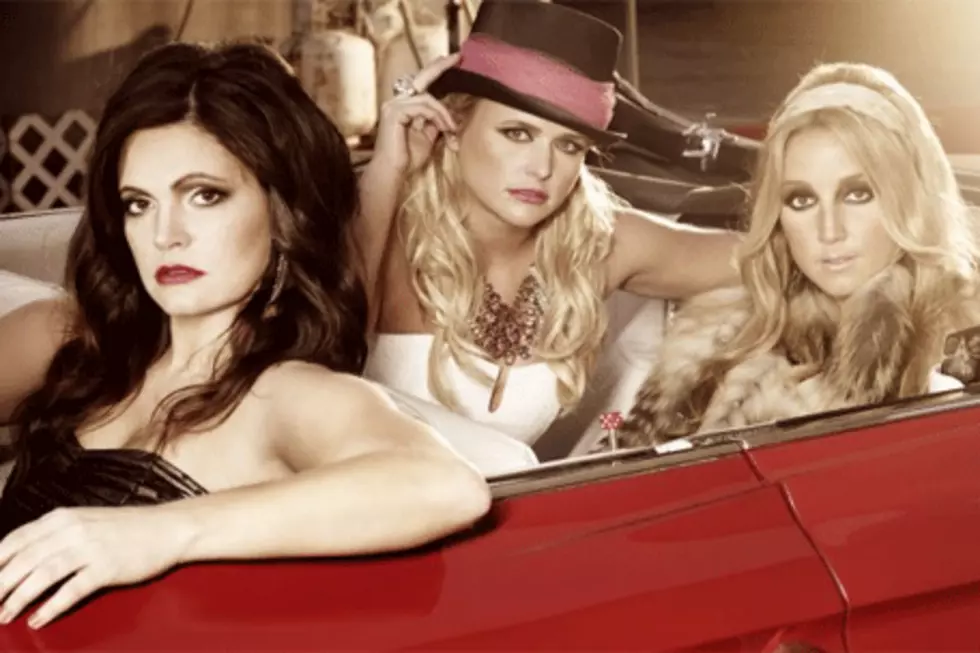 Pistol Annies 'Annie Up' for Second Album
RCA
"We laid it on the line with Hell on Heels and we wanted to bring it again on this album," says Miranda, whose nickname in the trio is Lone Star Annie. "We put all our musical chips on the table, so we thought Annie Up was a good title," adds Ashley (Hippie Annie). "We never tried to sit down and write a song," notes Angaleena (Holler Annie). "When we're together, we're always just writing."
One of the tracks on the new album, "Unhappily Married," in fact was written by the threesome last June while they sat in hair and makeup, prepping for a performance at CMA Music Festival.
The debut single from the new album, "Hush, Hush," is now at country radio, and was inspired by each of the close friends' experiences over this past holiday season.
"After we came back ... we were talking about how horrible it was," says Miranda with a laugh. "So we took a little bit of truth from each of our family experiences and wrote this song," adds Ashley. "It's about the truth. The truth is so much easier than lie on top of lie on top of secrets," Angaleena explains. "The truth will set you free."
The latest Pistol Annies news can be found at their website, including information on how to unlock additional music from the new album.
Annie Up comes hot on the heels of Ashley Monroe's solo album, Like a Rose, which was released one week ago, and the latest hit from Miranda, "Mama's Broken Heart." Pistol Annies will be on tour this summer.
Watch Pistol Annies' 'Takin' Pills' Video