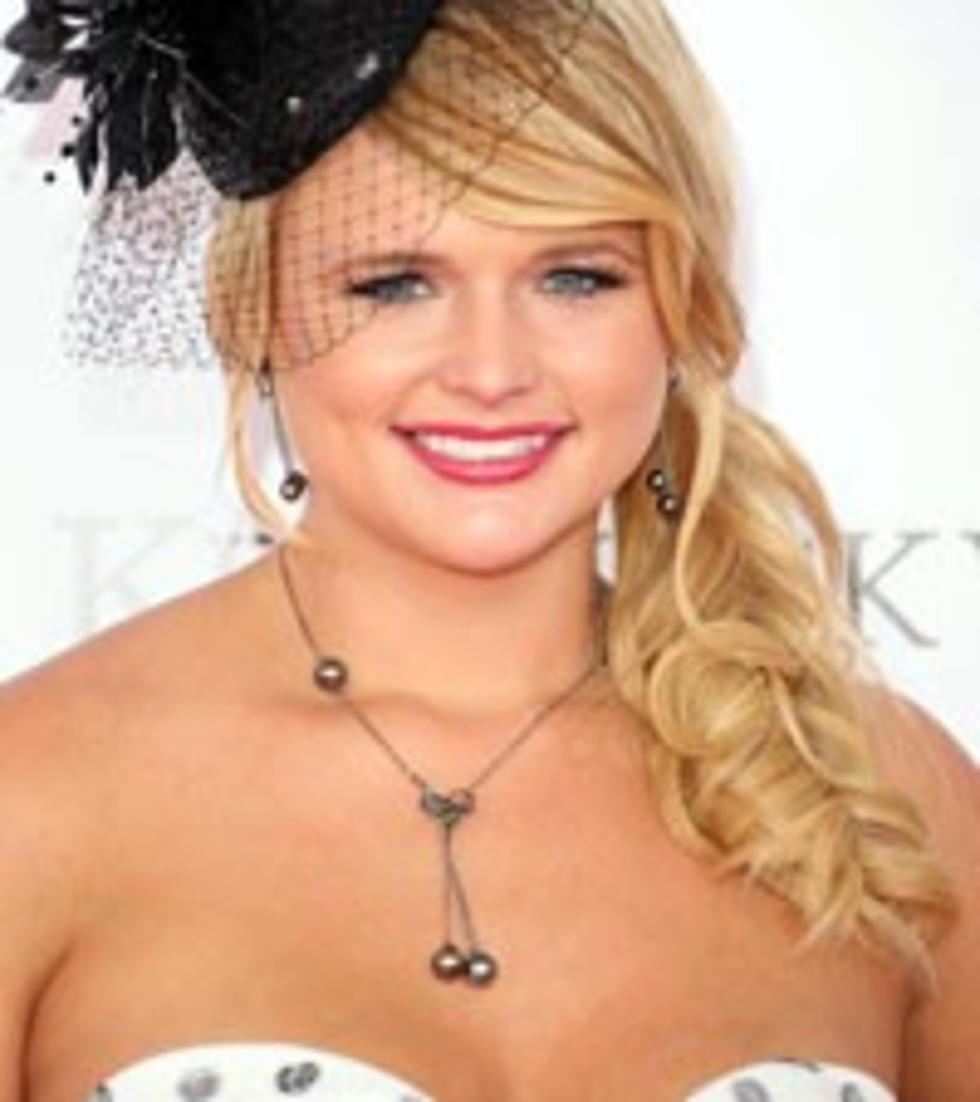 Miranda Lambert Tops Radio Charts, Lee Brice Earns No. 1 for Digital Sales
Michael Loccisano/Getty Images
Kudos to Miranda Lambert for topping the country singles charts with her emotional single, "Over You." This is the fourth time the songstress has reached the No. 1 spot, but it will likely hold a special place for her, since she wrote the tune with her husband, Blake Shelton, about the death of his older brother.
"We pick and choose what we want to do together as artists," Miranda says of her spouse, "because we don't ever want the business to get in the way of our personal relationship. So when we write together, we kind of step away from being husband and wife, and we just become artists that respect each other. And it's a really good relationship, and I think doing that every now and then and keeping it special is what makes it work."
"Over You" has also been certified gold by the RIAA, and so has the tune's album, Four the Record.
Meanwhile in the sales world, Lee Brice's sophomore album Hard 2 Love debuts at No. 1 on the Digital Country Albums chart. As we reported last week, the project also bowed at No. 2 on the Billboard Country Albums chart, with sales exceeding 46,000 units.
"The past few months have been a whirlwind for me," Lee says. "I'm so proud of how the record turned out, and how the fans are reacting. I can't wait to play it live on the road."
The South Carolina native is currently on the road. Get a full list of his tour dates here. Lee's next single, "Hard to Love," hits radio May 14.
Watch Miranda Lambert's 'Over You' Video
if(typeof AOLVP_cfg==='undefined')AOLVP_cfg=[];AOLVP_cfg.push({id:'AOLVP_1468732837001','codever':0.1,'autoload':false,'autoplay':false,'displaymnads':true,'playerid':'89761511001','videoid':'1468732837001','width':476,'height':357,'playertype':'inline','stillurl':'dynamic','videolink':'#','videotitle':'dynamic','videodesc':''});