Mindy McCready Suicide: Stars React to Tragic Death
Ron Galella Collection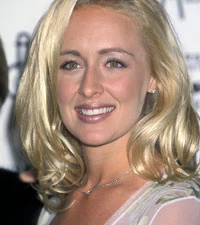 Ron Galella Collection
As news broke Sunday (Feb. 17) of Mindy McCready's apparent suicide, stars took to social media sites to express their condolences and share their memories of the 37-year-old.
The majority of posts include prayers for her sons, Zander and Zayne, as well as a call to focus on the positive aspects of her life. (See responses from Carrie Underwood, LeAnn Rimes, Jason Aldean, Lady Antebellum and more below.)
"The first time I met her was the ACM Awards in 1996," John Rich told DJs Big D and Bubba. "She was a bright ball of energy, back then especially. She was all about making great country music, and the fans and radio. I do want positive things to be said about her, because I know everybody's talking about all the trouble she had. There was another side of her that I knew, especially back when she was really coming on in country music. She was a ball of fire."
"For those of you who met or knew [Mindy], you know how welcoming and sweet she really was," singer-songwriter Carolyn Dawn Johnson wrote on Facebook. "I was a new songwriter in town and she was riding high on the charts when we first met and I had the joy of being invited to her home on several occasions, she had a generous heart. She recorded a couple of my songs and it was very exciting. I reached out to her a few years ago on here as it seemed she had struggles and we conversed a little bit, I wish I had done more somehow, this all is just so heartbreaking. She was too young:( I will remember her very very fondly. I wish life hadn't gotten so hard for her."
"Oh my! Mindy. Dear sweet girl. This is so sad," Wynonna posted on Twitter. "It just breaks my heart what addiction continues to take from this life. Addiction is a [disease] & not a character flaw. When the pain becomes too much, it causes people to want that pain to stop. This is just so unbelievable & so sad. God be with the family & those babies. Surround them with your grace & mercy. Sleep in Heavenly peace Mindy."
Carrie Underwood: "I grew up listening to Mindy McCready...so sad for her family tonight. Many prayers are going out to them..."
Jason Aldean: "Just heard about Mindy McCready. My thoughts and prayers are with her 2 boys and her family."
LeAnn Rimes: "My heart goes out to Mindy McCready's family. I knew her well. It's a horribly tragedy. May peace be with her son's."
Lady Antebellum's Hillary Scott: "My heart is breaking hearing of the loss of Mindy McCready. Pray for her 2 precious little boys...may God's peace & protection be on them!"
Rodney Atkins: "Prayers out to Mindy McCready's 2 boys, family and loved ones."
Chely Wright: "Really really sad to learn the news about Mindy McCready. I will pray for her children and I hope that people are gentle with her memory."
Terri Clark: "So so sad to hear about Mindy McCready. Had some fun times with her back in the day. Lets respect her memory and wish her soul peace."
Flip Through Photos of Dearly Departed Stars
%VIRTUAL-MultiGallery-169323|177170%
Watch a Video on Mindy McCready's Death