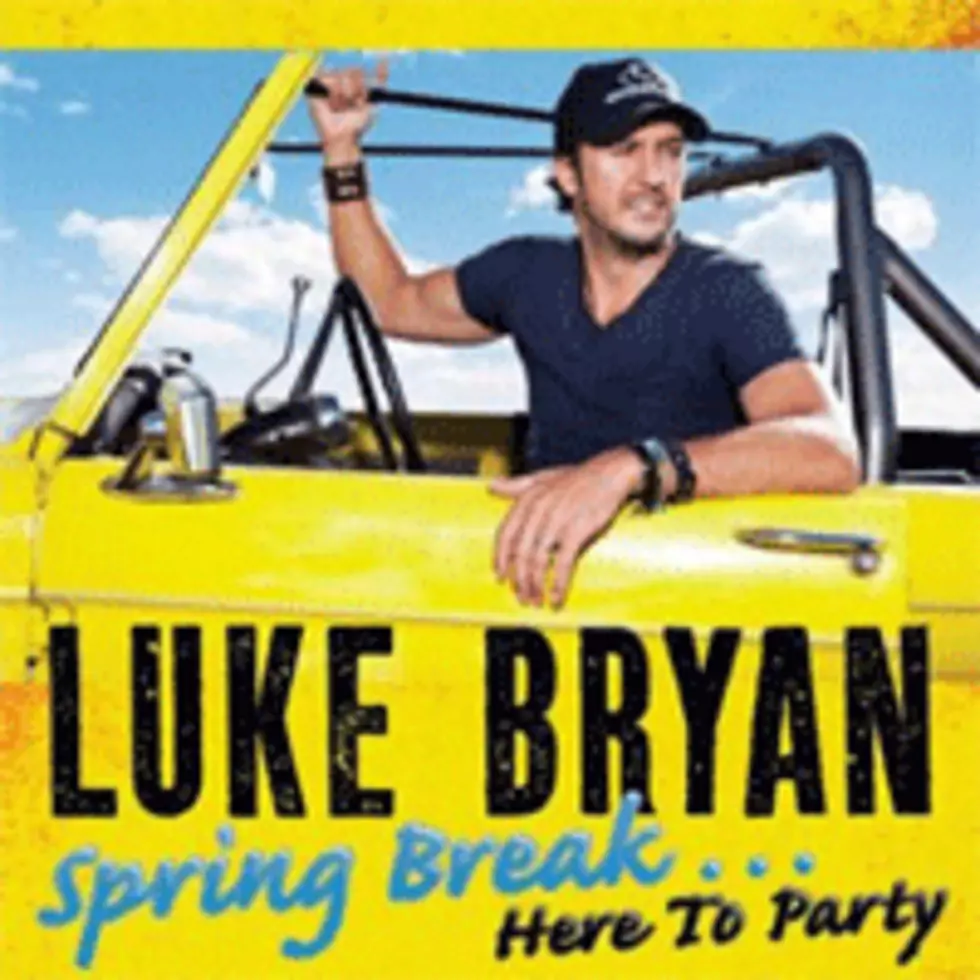 Luke Bryan, 'Spring Break…Here to Party' Debuts at No. 1
Capitol Nashville
Luke Bryan has scored his second No. 1 country album, and his first-ever No. 1 on the all-genre Billboard 200, with Spring Break...Here to Party, a full-length compilation featuring songs from his first four spring-break-themed EPs, along with two new tunes, "Buzzkill" and "Just a Sip." According to Nielsen SoundScan, the album sold just shy of 150,000 copies.
"We're proud that we started a little idea and that it's grown into something," says the singer. "We just felt that it was time to put a physical CD together that people can go purchase in all kinds of all environments."
Spring Break...Here to Party follows in the (bare) footsteps of 2009's Spring Break With All My Friends, Spring Break 2: Hangover Edition (2010), Spring Break 3: It's a Shore Thing (2011) and last spring's Spring Break 4: Suntan City. Luke is scheduled to perform the second show of a two-night stand in Panama City Beach tonight (Wednesday, March 13) and then travels to Gulf Shores for a show in Orange Beach, Ala., on Thursday, March 14.
Also on the country album chart this week, Ashley Monroe's solo album, Like a Rose, debuts in the Top 10 at No. 10. Meanwhile, Blake Shelton holds on to the No. 1 spot on the Top Country Digital Tracks chart with "Sure Be Cool If You Did," while Mrs. Shelton, Miranda Lambert, is at No. 2 with "Mama's Broken Heart." Luke Bryan's "Buzzkill" could prove to be just that for the married couple, however. He debuts at No. 5 with that tune.
Watch Luke Bryan's "Buzzkill" Video