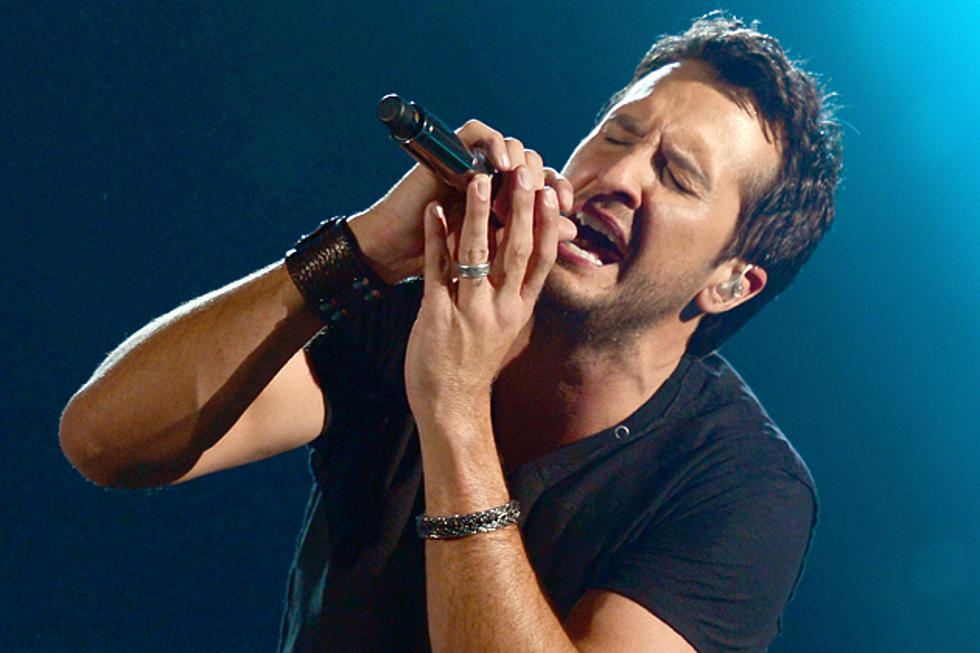 Luke Bryan: 'Entertainer of the Year' Win Would Be Career-Defining
Ethan Miller, Getty Images
The 48th Annual ACM Awards are less than a week away, and perhaps no one is more anxious for the day to come than Luke Bryan. The country music hitmaker will serve as the evening's co-host, along with veteran host Blake Shelton, and will also find out if he is a winner in any of the four categories in which he's nominated. But for the Georgia native, one category, Entertainer of the Year, stands high above the rest.
"You have to know what you are as an artist when you move to Nashville," Luke explained to The Boot and other reporters at a recent media event. "When I moved to Nashville, I knew that I wanted to be the Entertainer of the Year at some point. That's just how I moved to town thinking. It's not because I want people to open doors for me, that's just what I wanted to be. I wanted to work for it. If that ever happens, it will be one of the biggest defining moments of my career, and if it doesn't ever happen, then it wasn't meant to happen."
Surprisingly, Luke's reasons for wanting to add more accolades to his collection have nothing to do with his own gratification. "I always want to win awards for all of the people that want me to win them, meaning the fans and then all the people that work for me," he notes. "Your acceptance speech is the ability to thank everybody that allowed you to win it. That's what's the fun part of winning awards. You get to go, 'You people are the ones that created this, and thank you.' That's the way I always want it to be."
Still, even if he walks away from the evening empty-handed (which is highly unlikely), the 36-year-old says he will have no regrets. "I can't believe I'm this far in the business, and I treat every day like that," he explains. "I'm going to enjoy every day like it's my last, and I'm going to fight the urge to let nominations bum me out or not. I'm going to always fight that urge. I didn't get a Grammy nomination, and do I wish I would have? Yeah. Am I going to walk around with my lip poked out for a month about it? No. But it's hard to not get caught up in wanting it as I'm starting to get nominations, so it's a delicate balance."
The 48th Annual ACM Awards will air live from Las Vegas on Sunday, April 7, at 8:00 PM ET on CBS.