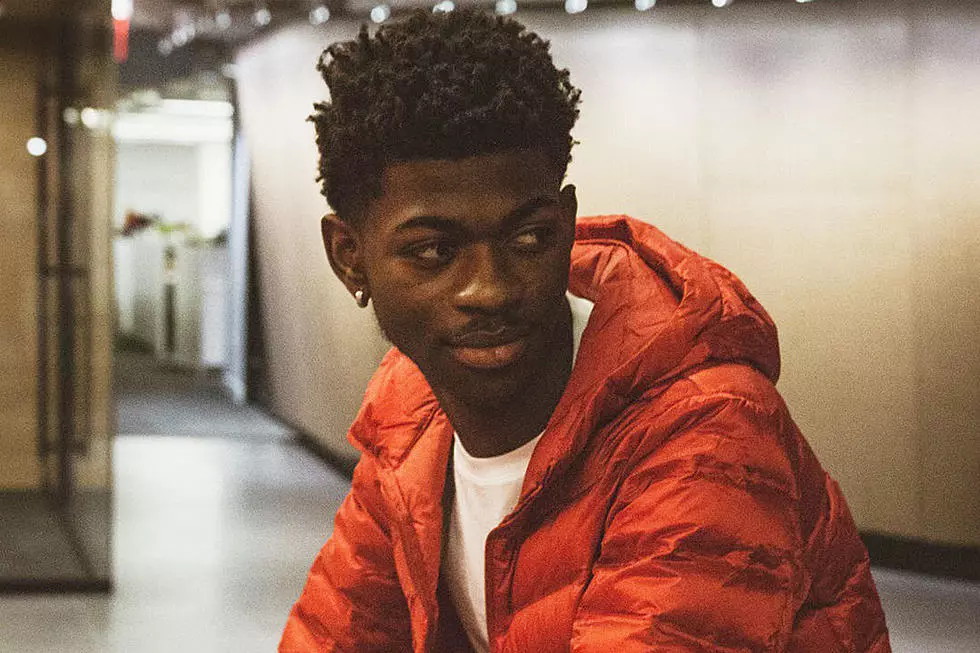 Lil Nas X's 'Old Town Road' Has the Internet Debating: Is It Country?
Columbia Records
In early December, Atlanta rapper Lil Nas X released "Old Town Road." The song, with its banjo-tinged hip-hop beat, lyrics filled with traditional country imagery and Wild West-style music video, has become a viral sensation -- but you won't find it on the country music charts.
After gaining traction on the TikTok app, "Old Town Road" debuted at No. 19 on Billboard's Hot Country Songs chart dated March 16 but has since been removed from consideration for that chart. The decision from the media company has prompted an online debate about whether or not Lil Nas X's creation is "country" -- and if race played a factor in the decision.
Also during the March 16 chart week, "Old Town Road" debuted on Billboard's Hot R&B/Hip-Hop Songs and all-genre Hot 100 charts. Although the organization did not publicly announce its decision to take the song out of contention for the Hot Country Songs chart, an anonymous source tells Rolling Stone that Lil Nas X's record label, Columbia Records, was told his inclusion on the chart was a mistake.
"Upon further review, it was determined that "Old Town Road" by Lil Nas X does not currently merit inclusion on Billboard's country charts," Billboard explains in a statement to Rolling Stone. "When determining genres, a few factors are examined, but first and foremost is musical composition. While "Old Town Road" incorporates references to country and cowboy imagery, it does not embrace enough elements of today's country music to chart in its current version."
To Genius, a Billboard spokesperson adds, "Billboard's decision to take the song off of the country chart had absolutely nothing to do with the race of the artist."
Billboard's Hot Country Songs chart combines radio airplay, sales data and streaming data to determine its rankings. However, while a song needs to be deemed "country" to be included on the chart, Billboard's data is all-encompassing; for example, airplay could be coming from both country and pop stations, and listeners could be streaming the song from both country and hip-hop playlists. According to Mediabase, Radio Disney Country was the only reporting country station to play "Old Town Road."
Another anonymous source at a digital distribution company tells Rolling Stone that they spoke with a number of people within the country music industry after Lil Nas X's song began to gain traction. The source says that those Nashville insiders "unanimously" view "Old Town Road" "as a gimmick."
Nineteen-year-old Lil Nas X (given name: Montero Lamar Hill) dropped out of college in 2018, during his freshman year, to pursue music full time. He released his debut EP, Nasarati, in July. Danny Kang -- who manages Mason Ramsey, the 12-year-old who signed to Big Loud Records after video of him yodeling in an Illinois Walmart went viral in early 2018 and was communicating with Lil Nas X beginning in mid-December -- contends to Rolling Stone that the rapper was positioning his song as country to help him break through.
"On SoundCloud, he listed it as a country record. On iTunes, he listed it as a country record. He was going to these spaces, gaining a little bit of traction on their country charts, and there's a way to manipulate the algorithm to push your track to the top," Kang says. "That's favorable versus trying to go to the rap format to compete with the most popular songs in the world."
50 Country Songs Everyone Must Hear Before They Die