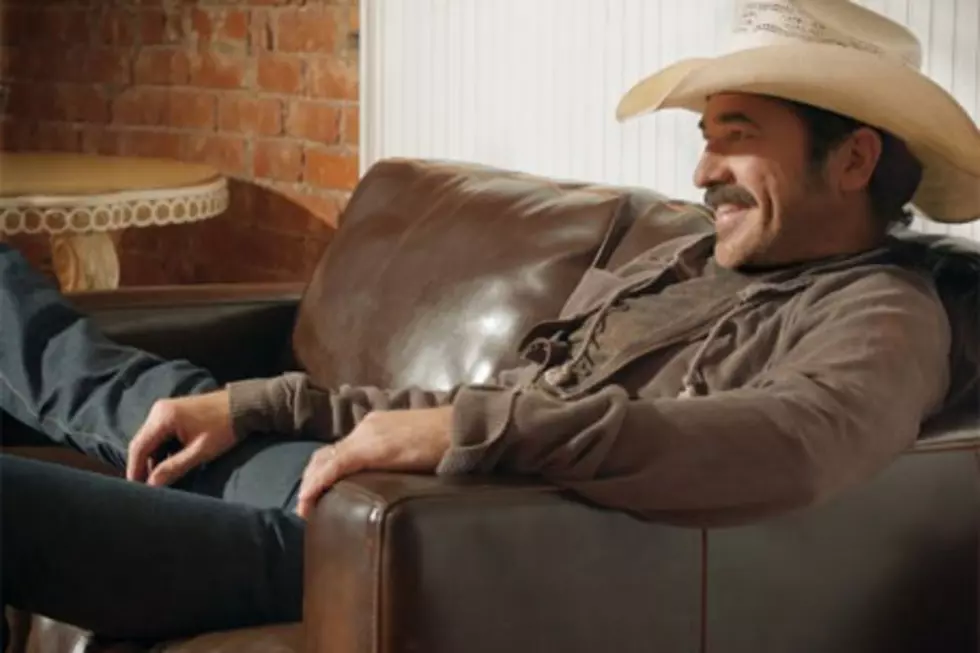 Kix Brooks' 'Bring It on Home' Reflects What Matters Most
Robert Ascroft
Kix Brooks is gearing up for the September 11 release of his solo CD, New to This Town, with a new single, "Bring It On Home," and an appearance on ABC's "Good Morning America" on September 12. The former Brooks & Dunn member is like the Energizer Bunny these days since departing the duo and forging a new solo path. He co-owns and helps run the successful Arrington Vineyards, has filmed a movie (with more acting roles on the horizon), hosts the weekly "American Country Countdown" radio show, and in the midst of all that continues to write songs and perform at dates all around the country. Oh yeah, and there's also that brand new album he co-produced and is releasing in a few weeks! The superstar may possibly be in the midst of one of the most creative times of his life professionally, which is impressive when you think about all he's already achieved on the record books as one of the best-selling duos in country music history.
The first single and title track from the upcoming album, "New to This Town," featured the guitar licks and vocals of legendary Eagles member Joe Walsh, and the new single, "Bring It on Home," features some firepower of a lyrical sort, since it was written by the red-hot Peach-Picking song duo team of Rhett Akins and Dallas Davidson, along with Kix. Kix actually co-penned nine of the 12 tracks on the new CD, and he admits that this new song was definitely inspired in part by his relationship with his wife Barbara.
"I've been married a long time, but when I met Barbara, I had that feeling, because being a musician and living in bars, it was that point -- meeting her -- when I thought I may be ready to give up this lifestyle and try something that matters a little bit more," Kix recalls. "'Bring It on Home' is really about a guy just getting back to what matters with love. I always liked the soulful attitude of this song and the kind of natural feeling."
Kix tells Billboard.com that he's not that concerned with following trends or mimicking any popular sounds on the radio at this stage of the game musically -- he just wants to make music that's fun to play and the fans can enjoy. "It's an opportunity to musically express where I come from. It's also music that's really fun to play live," he says. "As an artist, that's what you try to do. You can't chase your tail for what you should be sounding like or something that might work on the radio. You just have to play music that you can deliver that means something to you."
Watch Kix's 'New to This Town' Video