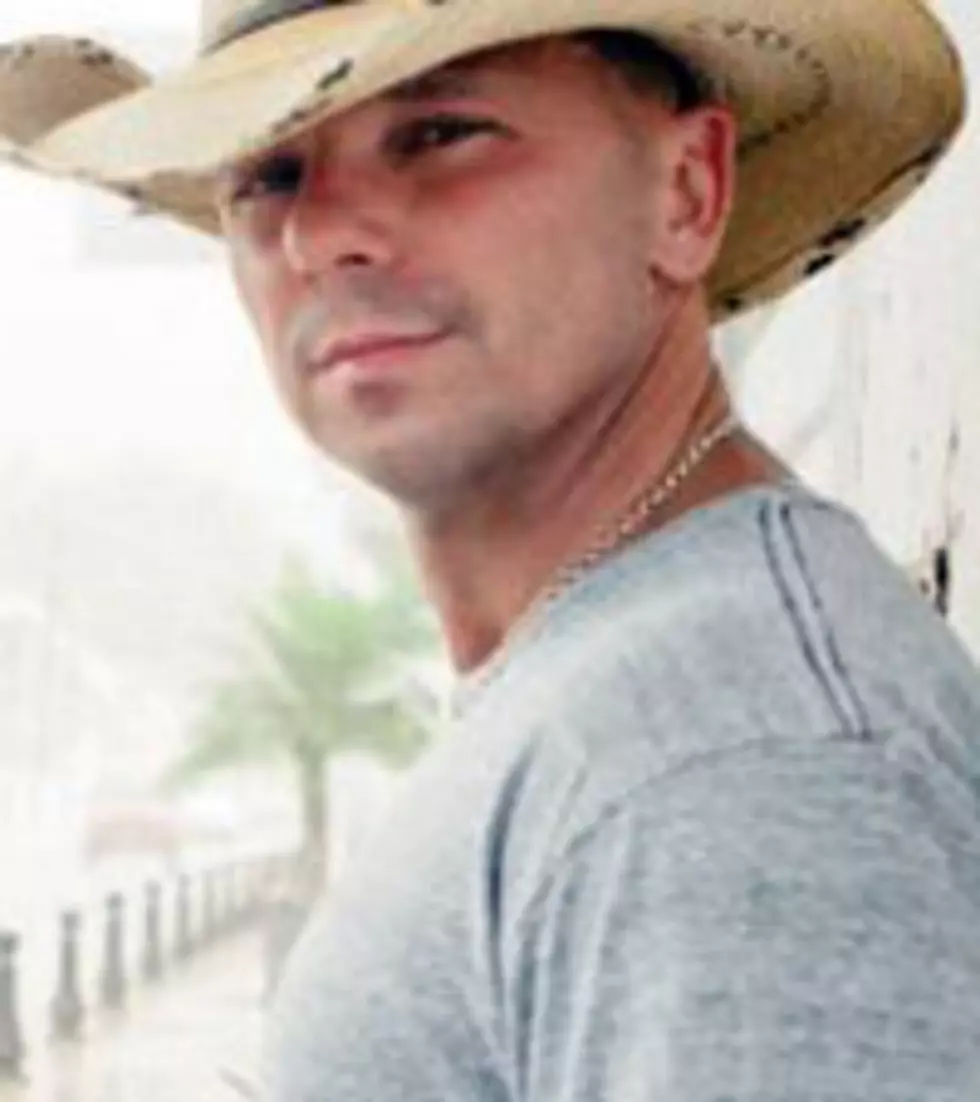 Kenny Chesney Meets Sandy Hook Shooting Families; Keith Urban on 'Jay Leno' + More: Country Music News Roundup
David Clinch
The Boot rounds up today's country music news from around the web.
During a stop on his No Shoes Nation tour this past weekend in Connecticut, Kenny Chesney took time to meet privately with families of the victims from the Sandy Hook Elementary tragedy, according to Hartford radio station WWYZ. The meeting was set in motion by Anderson Cooper several months ago, when he called the superstar to tell him about one of the shooting victims, a 7-year-old girl, who was a huge fan. Before her burial, the child's family wrote, "Kenny Chesney, No Shirt, No Shoes, No Problems," with black sharpie on her white casket. The "Pirate Flag" singer then invite the family, and several others, to his stop on March 23 and spent time hearing their stories and came away with a bracelet that reads, "Sandy Hook Strong." [WWYZ]
Carrie Underwood is returning to the "American Idol" stage next Thursday, April 4. The Season 4 winner will perform "See You Again," the fourth single from her Blown Away album, on the show. "Idol" airs live on FOX at 8:00 PM ET.
The Band Perry will play a live webcast from the Ed Sullivan Theater in New York City next week. Live on Letterman will feature the trio as they perform their hits "If I Die Young" and "All Your Life" as well as tunes from their upcoming album, Pioneer, such as "Better Dig Two" and "DONE." Fans can watch it at CBS.com or VEVO on Monday, April 1, at 8:00 PM ET. Pioneer comes out April 2.
Kacey Musgraves talks style, skin chair and sparkle with fashion blogger "Womanista" (aka Cassie Kelley, who is married to Lady Antebellum's Charles Kelley). While the singer-songwriter doesn't have a style icon, she's "obsessed" with Nancy Sinatra and loves the vintage/retro look. Her must-have stage outfit is "something cute," but she adds, "I love heels but the older I've gotten the more I realize comfort is key because when I'm comfortable, it comes across in my show. An element of sparkle never hurts either." [Womanista]
Willie Nelson is playing pop, rock, jazz and country on his upcoming album. Let's Face the Music and Dance was recorded by Willie and the Family, the band that includes his sister Bobbie Nelson and has played with for four decades and is due out on April 16. The Texas treasure will also play a birthday concert at the Back Yard in Austin on April 28, the evening before Willie's 80th birthday.
Keith Urban comes home with scratch marks? The singer-songwriter appeared on "The Tonight Show With Jay Leno" last night (March 26) and revealed the injuries he gets from going into the crowd during his live shows. He also shared a story of a fan who had a sign that read, "I Pay Your Bills, I Want to Meet," saying, "I thought that was pretty honest ... so we brought her down and got pics with her and everything." He also told tales of competing in talent shows during his childhood, comparing it to the film, "Best in Show." And what did he have to say about fellow "American Idol" judge Nicki Minaj's tardiness? "You just roll with it." Watch a portion of the clip below. [NBC]
Keith Urban on 'The Tonight Show With Jay Leno'