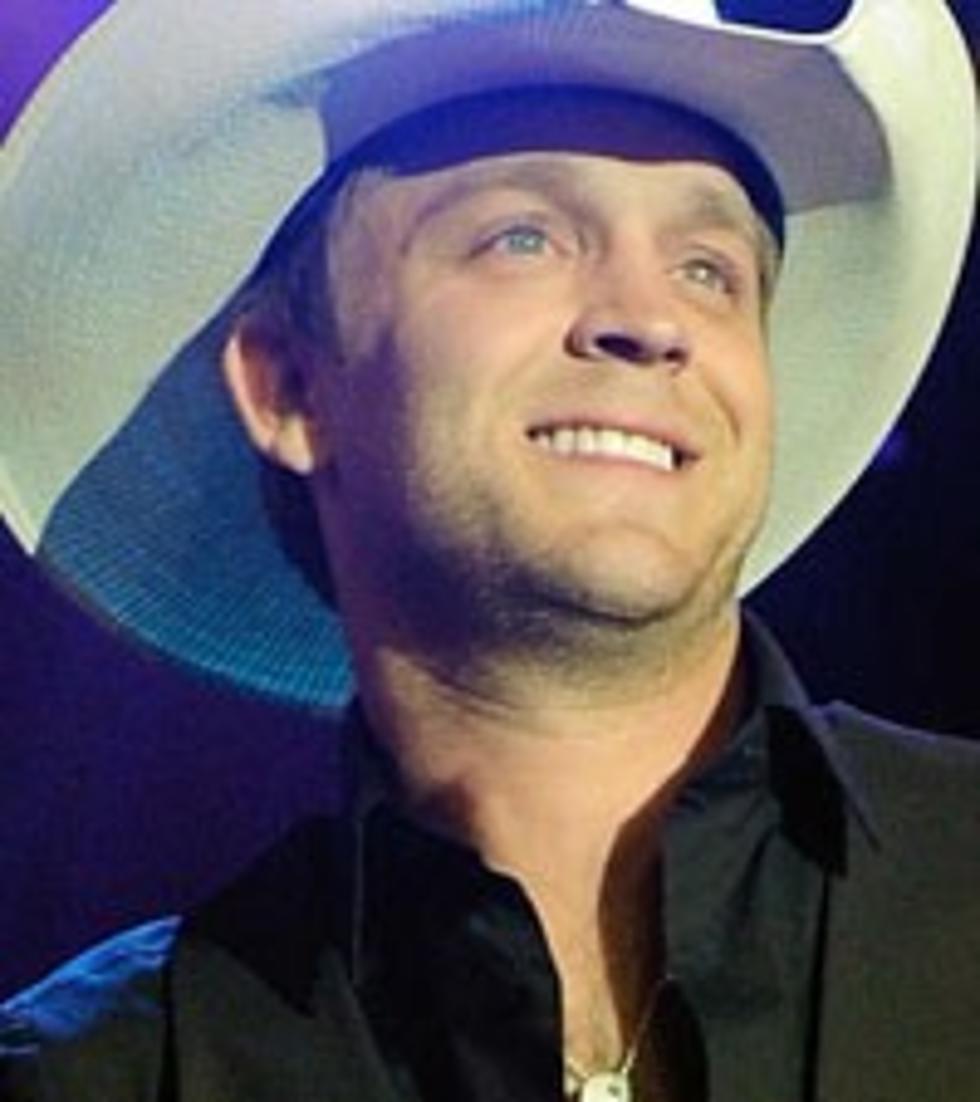 Justin Moore, 'Til My Last Day' Is Love Song for Wife Kate
Getty Images for ACM
Justin Moore has never hidden the fact that he's an adoring husband to Kate, his wife of five years, but he has never sung about their relationship until now. The Arkansas native's latest single, 'Til My Last Day,' is a love song to Kate and was so touching to her that she had some of the words engraved on a new piece of jewelry for her husband.
"My wedding ring was kind of big on me and slapping people's hands on stage, it almost came off a couple times," Justin reveals to GAC. "So, she got me a new ring and she got engraved in it some lyrics, 'I can love you the best.'"
The husband and proud father of two little girls (Ella Kole and Kennedy Faye) tried not to get too soft with the romantic ballad. "It sounds different than anything I've ever cut," he acknowledges. "I was listening to a ZZ Top song, 'Rough Boy,' and I just liked the groove of it and I thought 'Well, that still sounds tough. I could sing something like that.' So, we sat and wrote that song. I think it came out good."
Chances are, this isn't the only song about his wife the singer-songwriter will release. "We've been together nine years, so she's been dealing with me for a long time now," Justin tells The Boot. "She was there before anyone else cared about my music or what I was doing, so that helps. She's very proud of me. I can't say enough about the support she gives me."
Thankfully, Justin's bus allows plenty of room for his family, since he will be spending most of the next several months on the road. The 27-year-old star is currently crossing the country, serving as opening act for Blake Shelton on his Well Lit & Amplified tour, after which he will join the Country Throwdown tour, where he will play alongside Gary Allan, Rodney Atkins, Sunny Sweeney, Josh Thompson and several others. Keep track of Justin's concert schedule here.
Watch Justin's 'Bait a Hook' Video