Taste of Country Music Festival to Stream Live Online
Frederick Breedon IV,Getty Images for the Country Music Hall of Fame and Museum/ Christopher Polk, Getty Images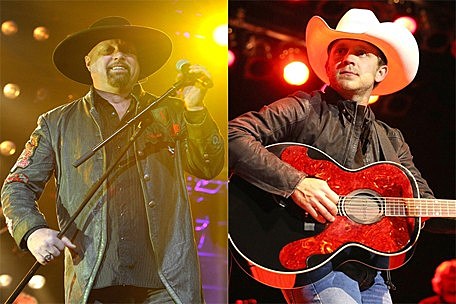 Good news for country music fans who couldn't get a ticket to the inaugural Taste of Country Music Festival. If you can't be there in person, now you can still hear some of the great live performances from the three-day festival via an exclusive live stream.
The festival runs from June 13-16 at Hunter Mountain in New York and features a mix of some of country's most up-and-coming artists. There will also be performances by some of the genre's biggest acts including Trace Adkins, Lady Antebellum, and Willie Nelson.
Beginning on Thursday night (June 16) at 6:30PM ET with LoCashCowboys, fans who had to miss the fun in person can watch eight different live sets right there at home via the live stream, including performances by Justin Moore, Craig Campbell and Montgomery Gentry.
For a complete list of all the acts that will be streaming live and their times, click here. To view the live stream, click here.