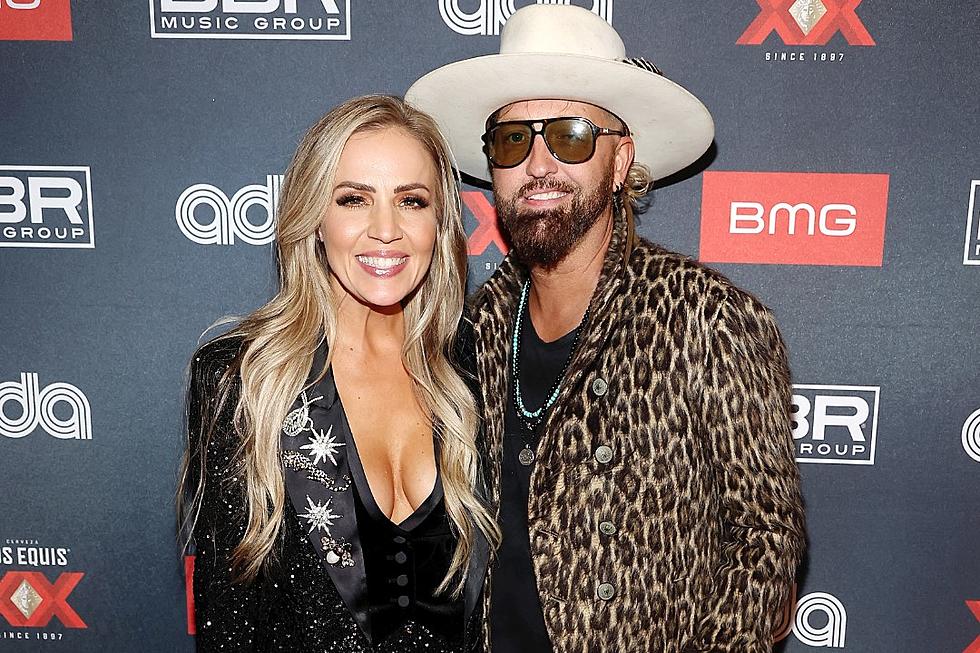 LoCash's Preston Brust and Wife Welcome Third Baby, Lion Lockheart
Terry Wyatt, Getty Images
Just in time for Father's Day, Preston Brust and his wife Kristen have welcomed their third child. The LoCash member shared several photos on the duo's social media, revealing the arrival of their new addition.
"Meet our little tiebreaker — Lion Lockheart," he shares alongside the adorable family snaps.
"The girls outnumber the boys in our Brust Party of 5! Love's dreams, wishes & prayers for a lil sister all came true!"
Lion was born June 9, 2023, weighing in at 7 lbs., 3 oz. and measuring 20 in. long, per People Magazine.
Kristen posted a separate photo of their new addition: Lion looks almost as if she's posing for the photo, as her head rests gently on her hand. Brust's wife has detailed her pregnancy every step of the way on social media, reveling in every moment. In a heartfelt post she noted the time had been "so cozy, so slow, so present."
The couple have two other children, daughter Love Lily, 7, and son Legend Wilde, 4.
LoCash are coming off of their stint opening for Kane Brown. The duo served as support on the Drunk or Dreaming Tour with Dustin Lynch and Gabby Barrett. The trek ended on June 10 with a show in Colorado.
Brust and his partner Chris Lucas are also working on a sports-themed reality television show. Although details about the project have yet to be revealed, it sounds like the two will be using the show to help out the underdogs in the sporting world.
"It's really about giving some guys their fair shot. We know that feeling all too well," Brust told Taste of Country ahead of the 2022 CMA Awards in Nashville.
Meet the Country Babies Born in 2022
Many of country music's biggest stars have welcomed new bundles of joy in 2022. Find out which artists have expanded their family or are expecting babies this year.