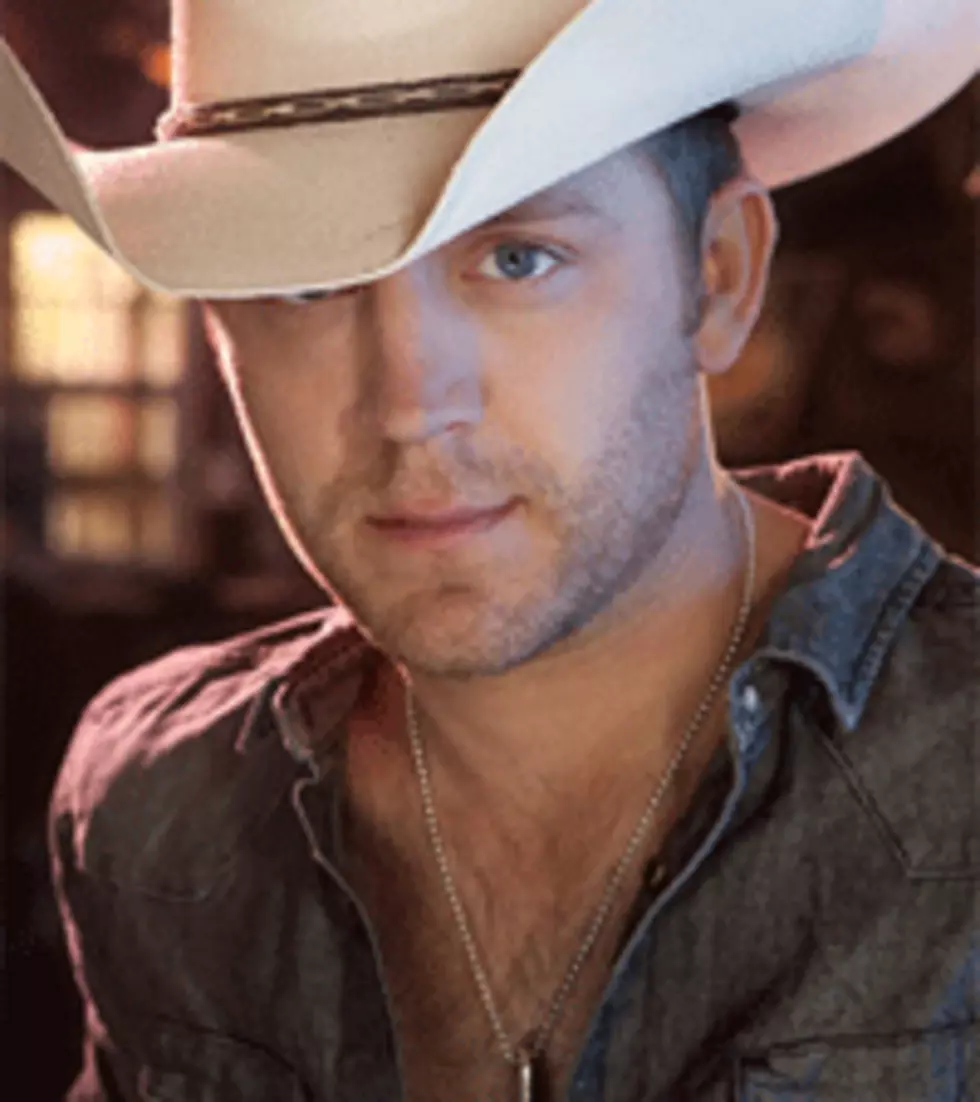 Justin Moore Career Ambitions Heightened by Competition
Big Machine Label Group
Justin Moore's life is a constant balancing act. The Arkansas native is working on a new album, planning his Outlaws Like Me tour and, of course, being a doting dad to two daughters. He also likes to fit in outdoor activities as much as possible, but admits that finding time for his hobbies is hard, given the demands of his career.
"If you're not busting your rear end, you're not going to make it, because everybody's talented," he tells The Boot. "And if everybody is working their butt off, if you're not out there doing something, somebody else is going to be. It's competitive, and there are only so many spots on the radio and on TV and to play shows, so you have to keep working your tail off to keep your spot."
The 28-year-old singer does try to find some time at the end of each year to unwind and regroup, taking about two months off for the holidays. "That allows me a lot of time to spend with the family, and it just happens to coincide with deer season. I killed a pretty good one this year. I killed an 11-point ... You have to find time to do those things. You have to unplug and unwind. It's always hunting and fishing for me."
And parenting. Wife Kate, 3-year-old daughter, Ella Kole, and 1-year-old daughter, Kennedy Faye, trump hunting and fishing by a longshot.
"I think I'm surprised by how much fun being a parent is," says Justin. "I knew I would enjoy it, but like everybody says, 'You don't know until you have them.' It's true. You can't imagine how much you love somebody until you have kids. I have a blast. I've been fortunate to have a lot of great experiences career-wise, but obviously nothing compares to how much fun I have with my kids."
Justin's Outlaw Like Me tour, which also includes Dustin Lynch and Jon Pardi, kicks off March 14 in Pikeville, Ky. See all of his upcoming shows here.
Watch Justin's ''Til My Last Day' (Live) Video