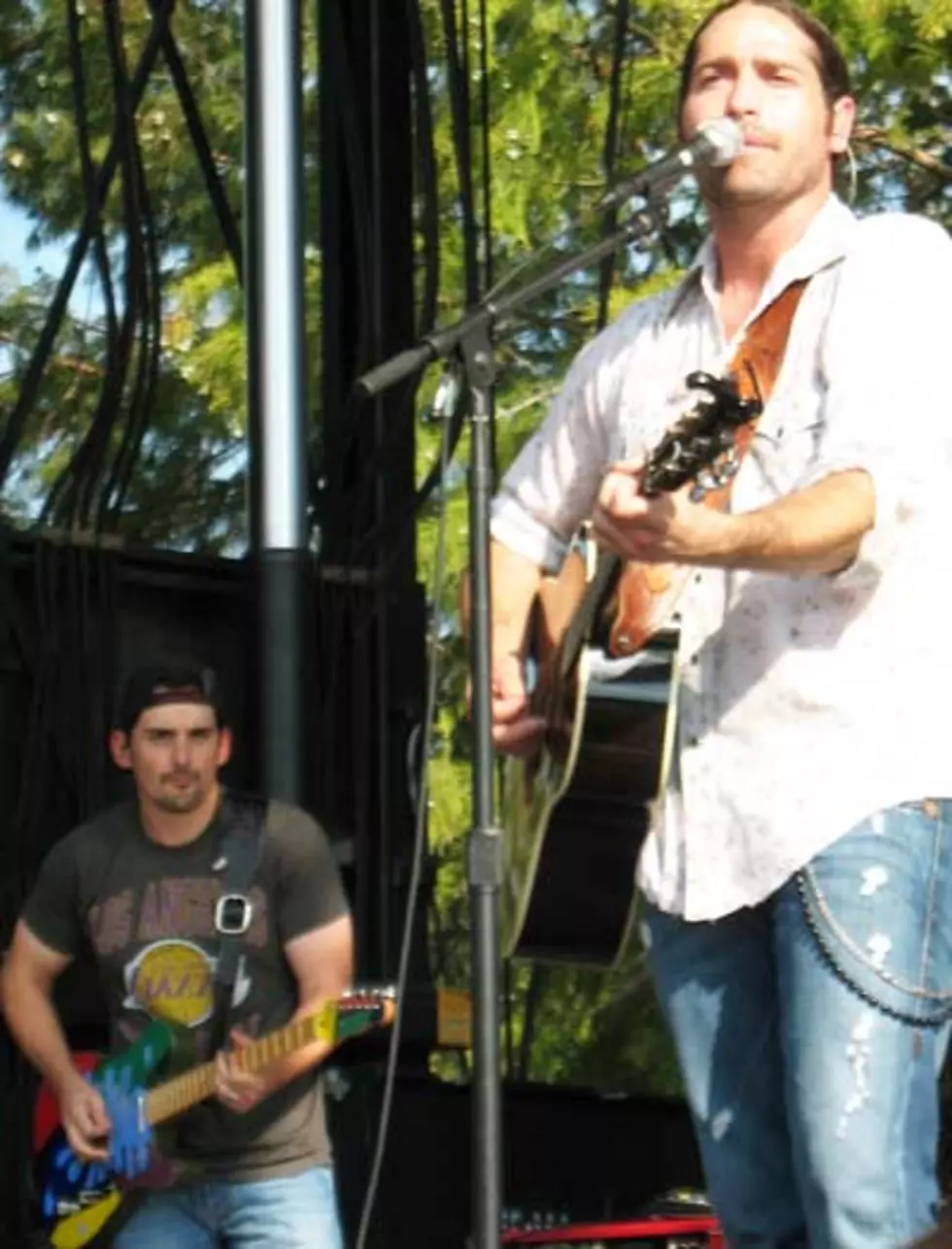 Josh Thompson Has Surprise Guitar Jam With Brad Paisley
Alanna Conaway

Brad Paisley's H2O tour rolled through Dallas, Texas over the weekend, packing in another amphitheater despite the 110 degree heat wave. Fans who came early were treated to an impromptu guitar jam, when Brad jumped up onstage with Josh Thompson to sing the Johnny Cash hit, 'Folsom Prison Blues.'
"I thought for sure I was going to get pranked by Brad today," Josh told The Boot after his set. "We were having some sound problems with our guitars, and the whole time I was thinking that Brad was back behind the stage plugged into our sound system and messing with it. If it would have gotten any worse, I was ready to turn to the sound man and tell him to pull the plug ... I'd do the rest of the show acoustically!" [laughs]
Luckily for Josh, there was no prank in store for him Saturday ... just a welcomed surprise for the country newcomer and the thousands of fans in the audience. Brad joined Josh for a 10-minute-long duet of the Cash song, as they jammed on dueling guitars. Watch video of the performance here.
"That was just amazing," Josh beamed. "This is only the second time he's joined us on stage since this tour started. What a fun experience!"
The H2O tour continues on this week with stops in Daytona Beach, Fla. (August 12), Tampa, Fla. (August 13) and Way, Fla. (August 15). Josh's latest single, 'Way Out Here,' from his album of the same name, is quickly approaching the Top 20 on the country singles chart.