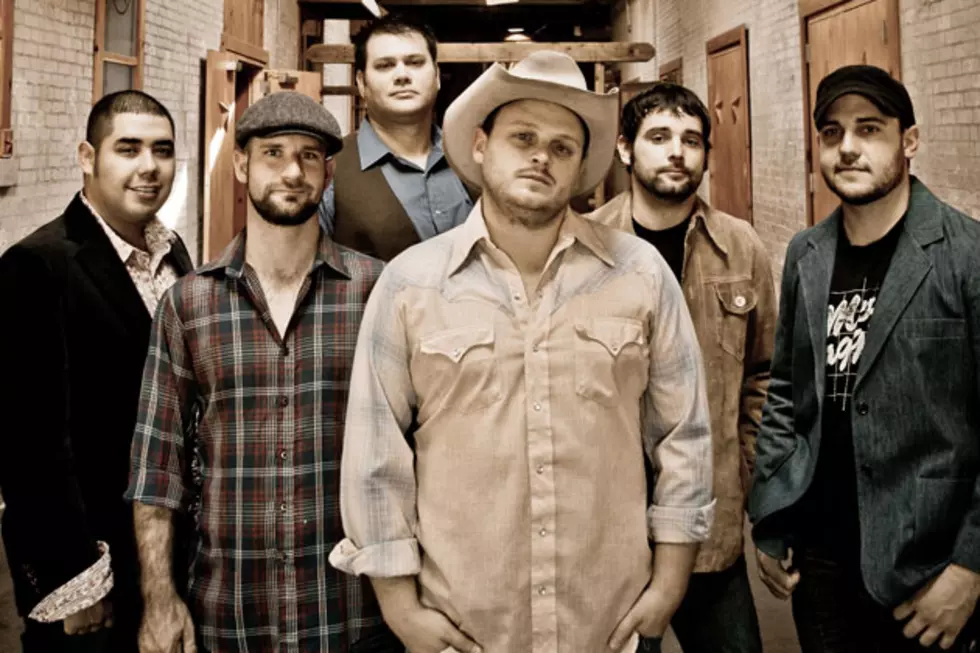 Josh Abbott Reveals Alcohol Abuse, Infidelity Via Twitter
Josh Abbott Band
Josh Abbott Band front man Josh Abbott stunned his fans on Friday (Feb. 7) by taking to Twitter to confess some very private problems.
The Texas-based country star spilled his guts about his struggles with alcohol and infidelity in a series of posts. Together, they read as the following:
At some point down the road, I'm going to write a letter to you all that needs to be written…for right now, I have a few things to say: I have not been the Christian husband that I needed to be in my marriage. I have destroyed my marriage through multiple problems, including: problems w/ alcohol abuse, infidelity, and language. Somewhere along the last several years I have lost myself as an accountable human being. The temptations that we as artists and celebrities face are unreal to many of you. But regardless, I have to own up to my mistakes as a man. I'm 22 days sober and hope that I can continue to control my addictions. I want to be an honorable and godly man and this is the first step. I hope the songs I have written have inspired you and given you feelings because that's why we do what we do. That part is real. What hasn't been real is the perception that my marriage is perfect & I'm an incredible husband. I'm not. I hope all of you reading this will understand that the only things that truly matter in life are your relationships w/ family, friends, & God. Be better. Please pray for us in this time.

Being a celebrity doesn't give us the right to treat our marriages with disrespect. At some point someone has to say it's not okay!
Fans responded with expressions of both disappointment and support. After reading some of those posts, Abbott responded.
His wife, Amanda, also chimed in. According to the Lubbock Avalanche-Journal, she tweeted, "Please do not applaud him for his honesty. He's been lying to me for 7 years."
Her Twitter page at @ASouthernHippie has since been deleted.
Abbott wrapped up his thoughts on the matter with one final post.
The couple married in 2010, and Amanda is the inspiration for the song, 'She's Like Texas.' Josh Abbott Band have scored consistently in the Texas Music Charts since their 2008 debut, and even scored a minor mainstream hit with 'Oh, Tonight,' a collaboration with Kacey Musgraves. Their most recent album, 'Small Town Family Dream,' features the single, 'She Will Be Free.'