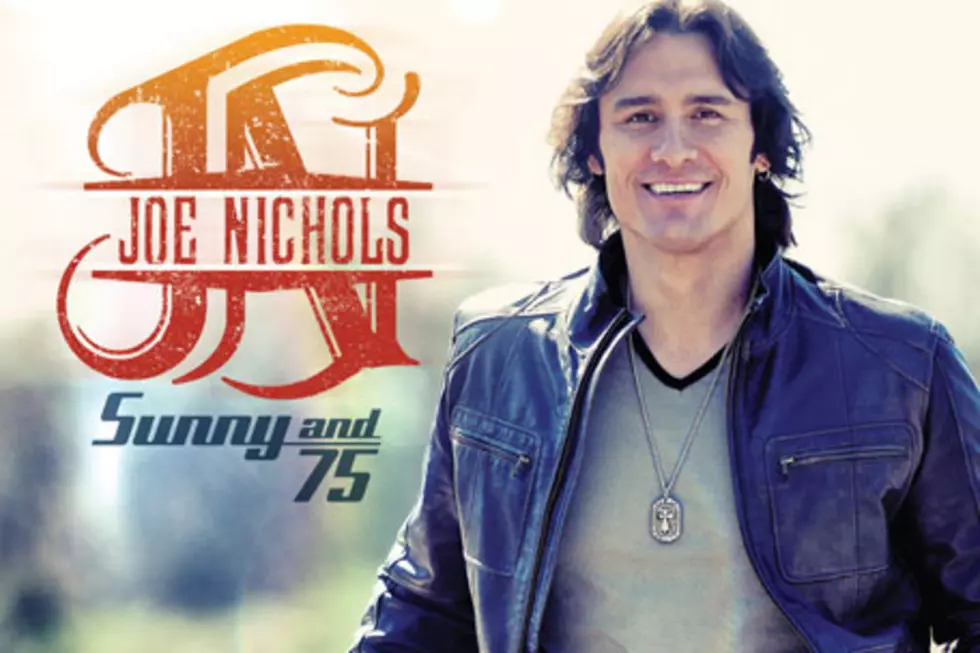 Joe Nichols, 'Sunny and 75′ – Exclusive Song Premiere
Red Bow Records
"Like a postcard out of nowhere, you get to me / You give me that smile / And I'm somewhere, somewhere sunny and 75 / You and me on a beach chair / Yeah, I'm so there / Every time I look in your eyes"
It only takes one glance at a special lady to get Joe Nichols daydreaming about warm, blissful weather in his brand-new single, "Sunny and 75." "What excites me most about this song is that it's made for radio in the summertime," the country crooner tells The Boot. "It's driving energy to me ... you can picture the video right off the bat. When I listened to the song, within 45 seconds I've already got a visual image in my head of driving around in a convertible with your arm around a girl and the wind blowing through your hair. Sometimes you just feel it, it's obvious."
Listen to the exclusive online premiere of Joe Nichols' "Sunny and 75" below.
Co-written by Michael Dulaney, Jason Sellers and Paul Jenkins, "Sunny and 75" is the first single from Joe's upcoming album on his new label home, Red Bow Records.