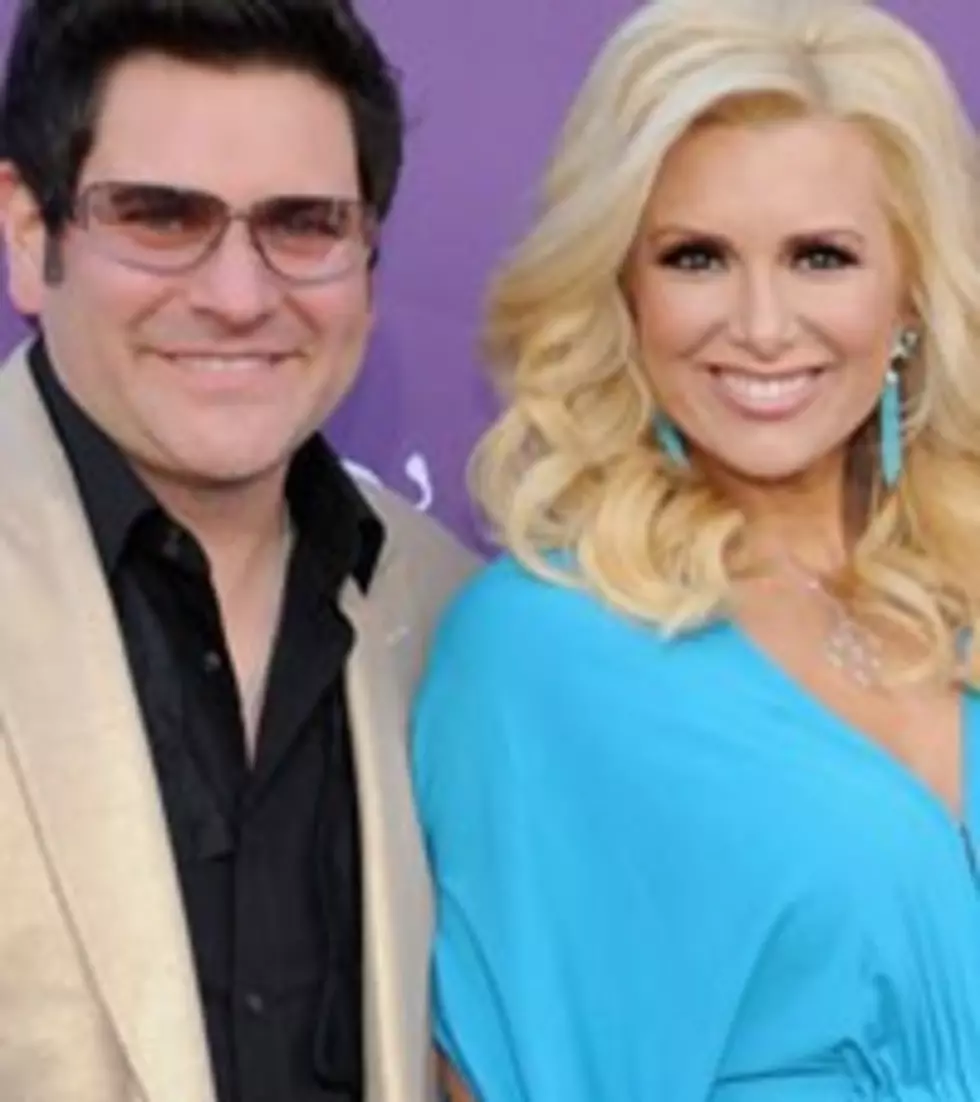 Jay DeMarcus' Baby Name Revealed
Getty Images for ACM
Jay DeMarcus and his wife Allison are a few months away from welcoming their new baby boy into their home, and the Rascal Flatts bassist already knows what his son's name will be.
"We really are thrilled to be having a boy, and we're gonna name him Dylan Jay DeMarcus," he reveals (quote via Taste of Country). "My wife, being the sweetheart that she is, decided that 'Jay' needed to officially be in the family, so we decided to call him Dylan Jay DeMarcus."
The namesake moniker is a thoughtful sentiment, but the story behind Jay's real name is a little more complicated. "My real name is Stanley Wayne DeMarcus Jr.," he explains. "My parents hated the name Stanley and they both hated Wayne, but my dad wanted a namesake. So my mom said, 'I'm not gonna call him JR, I'm not gonna call him Junior, I'm not gonna call him Wayne,' because my dad went by Wayne, so we're gonna call him Jay.' So my name has been Jay my entire life, and you can imagine the nightmare in school, trying to get a driver's license, because I was always called Jay."
Dylan will join one-year-old big sister Madeline Leigh at home. The addition of another baby to the family so soon wasn't exactly planned, but the singer-songwriter says he is thrilled with his growing family.
"This was definitely a huge surprise, but we're so thankful and excited that Maddie is going to have a [sibling]," he notes. "We're really gonna have our hands full!"
Since Allison is due in August, Jay will have to keep his cell phone handy this summer, thanks to the Flatts upcoming tour schedule. The trio will kick off their Changed tour on June 15 in Hartford, Conn., with Little Big Town, the Eli Young Band, Edens Edge and Thompson Square sharing opening act duties. Keep track of their schedule here.
Watch Our 'Day in the Life of Rascal Flatts' Video
#fivemin-widget-blogsmith-image-760505{display:none;} .cke_show_borders #fivemin-widget-blogsmith-image-760505, #postcontentcontainer #fivemin-widget-blogsmith-image-760505{width:476px;height:357px;display:block;}
try{document.getElementById("fivemin-widget-blogsmith-image-760505").style.display="none";}catch(e){}