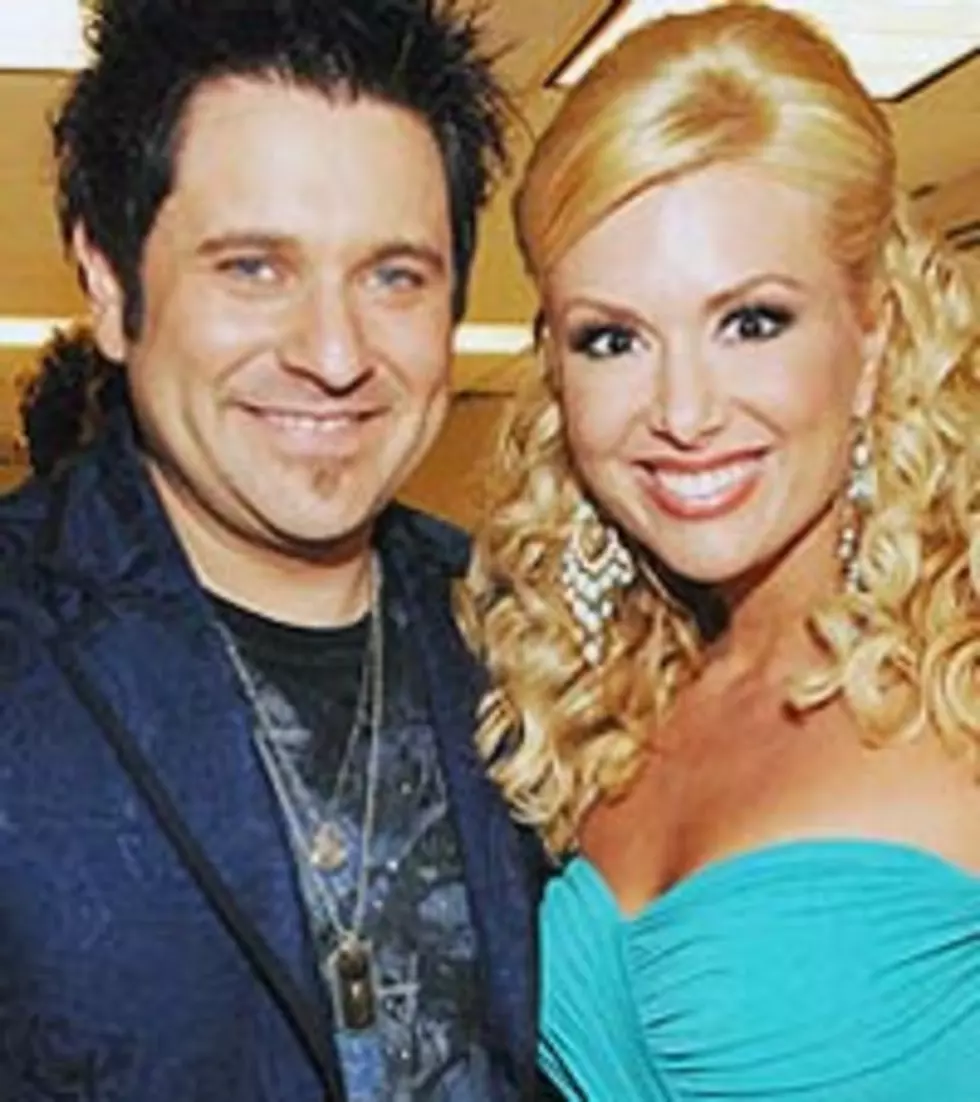 Rascal Flatts' Jay DeMarcus Becomes a Dad
WireImage
Rascal Flatts' bassist Jay DeMarcus joined the ranks of his fellow bandmates, Gary LeVox and Joe Don Rooney, this week with an early Christmas present. He became a first-time father on Friday, December 17, when daughter Madeline Leigh made her way into the world. The baby is actually a few weeks early -- she was not due to arrive until January 8.
Jay took to his Twitter page on Saturday to confirm the rumors. "It's true! Madeline Leigh DeMarcus was born yesterday at 4:49pm. She weighed 6 pounds, 9 ounces. Ali and I are so excited!!!"
Madeline's mom is CMT correspondent, Allison DeMarcus. The couple had tried to conceive for a couple of years before she got pregnant, and when they announced the news, Jay told People, it made the happy news "a little sweeter. I feel like we have a victory because of it ... When we stopped trying to plan it out and stopped worrying about it, it happened very naturally."
The couple have been prepping for Madeline Leigh's arrival for a few months, and the preparations include putting the nursery together and learning as much as they can about being parents. Jay has also been looking to a higher power for a little guidance. "My preparations are doing as much praying as I can, really, literally," says Jay. "I'm nervous about it, because until you get a baby of your own, you can always give everybody else's back to them. So, to actually have something I'm responsible for, I just want to make sure I will do the best job I can, and I'm sure I'll make mistakes. We've spent a lot of time reading books and watching videos and a lot of online research, and watching [Gary and Joe Don] figuring out what not to do. [laughs]"
In a statement released over the weekend, Jay said both he and Allison are thrilled, adding, "Madeline is absolutely gorgeous; she looks just like her daddy! Both mom and baby are doing well."
While he is a bit nervous about being a first-time father, Jay is relatively prepared. "I'm most looking forward to making wonderful memories -- the first days of school, summertime with them, taking them to Disney World," he explains. "I'm ready to be a father!"
Allison and Jay have been married for six years. The two met after Allison appeared in Rascal Flatts' video for 'These Days,' and tied the knot on May 15, 2004, in Nashville.
%VIRTUAL-globalVideoEmbed-{"videoIds":"517721460","width":"476","height":"357"}%