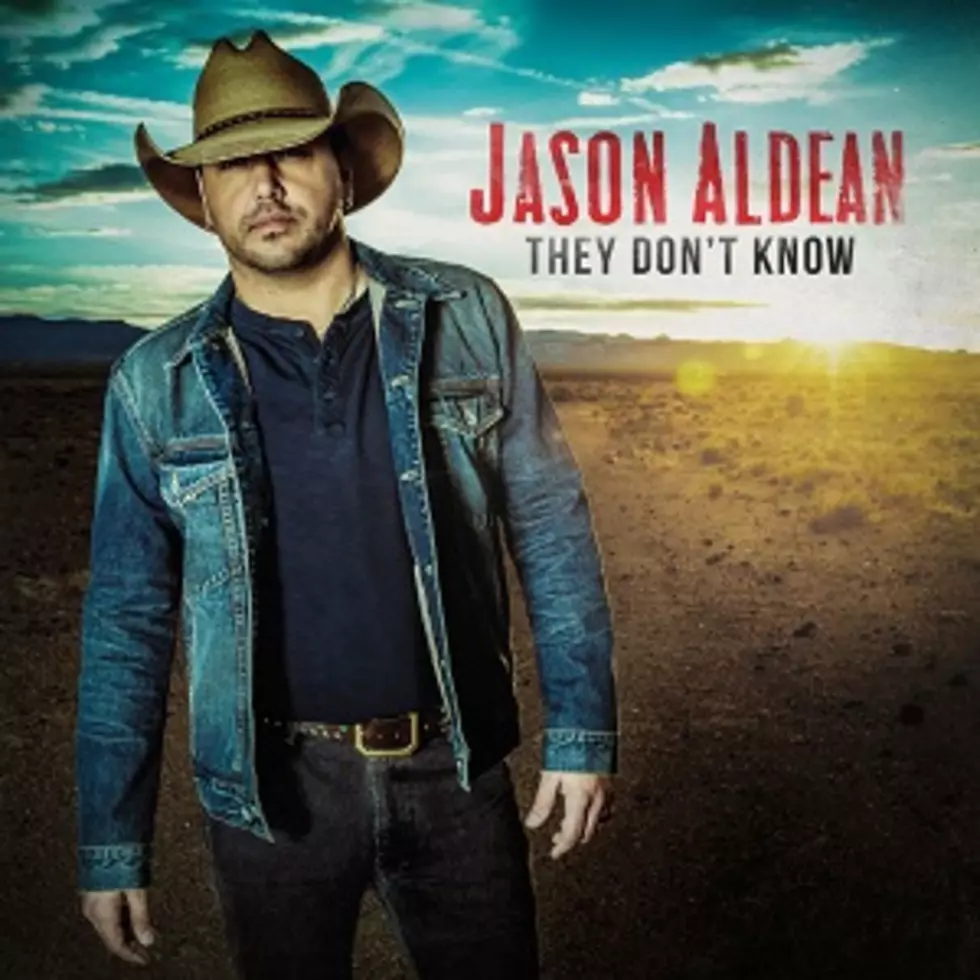 Jason Aldean to Release 'They Don't Know' in September
Broken Bow Records
Start the countdown to September, Jason Aldean fans: The singer has announced that he'll be releasing a new album, They Don't Know, on Sept. 9.
They Don't Know will be Aldean's seventh studio album. Produced by Michael Knox, the 15-track project features Aldean's current single, "Lights Come On," as well as a duet with Kelsea Ballerini called "First Time Again."
"I really wanted to start this new album with one of those big uptempos," Aldean says of "Lights Come On" (quote via Rolling Stone Country). "With all the records we've done, we've been able to explore new sounds and really just do things our own way, and that's sort of what the title track is all about."
Aldean first revealed about a year ago that he was back in the studio, working on this new disc. He "finally wrapped up the album a couple months ago," he recently told Country Countdown USA, adding that he was shooting for a "late summer, early fall" release date.
Aldean's most recent album, Old Boots, New Dirt, came out in October of 2014. They Don't Know is available for pre-order now on iTunes, and a complete track listing is available below.
Jason Aldean, They Don't Know Track Listing:
1. "Lights Come On"
2. "A Little More Summertime"
3. "This Plane Don't Go There"
4. "Comin' in Hot"
5. "First Time Again" (feat. Kelsea Ballerini)
6. "Bad"
7. "They Don't Know"
8. "One We Won't Forget"
9. "Whiskey'd Up"
10. "In Case You Don't Remember"
11. "All Out of Beer"
12. "Any Ol' Barstool"
13. "The Way a Night Should Feel"
14. "Reason to Love LA"
15. "When the Lights Go Out"
Learn Jason Aldean + More Country Stars' Real Names
Test Your Jason Aldean Knowledge!