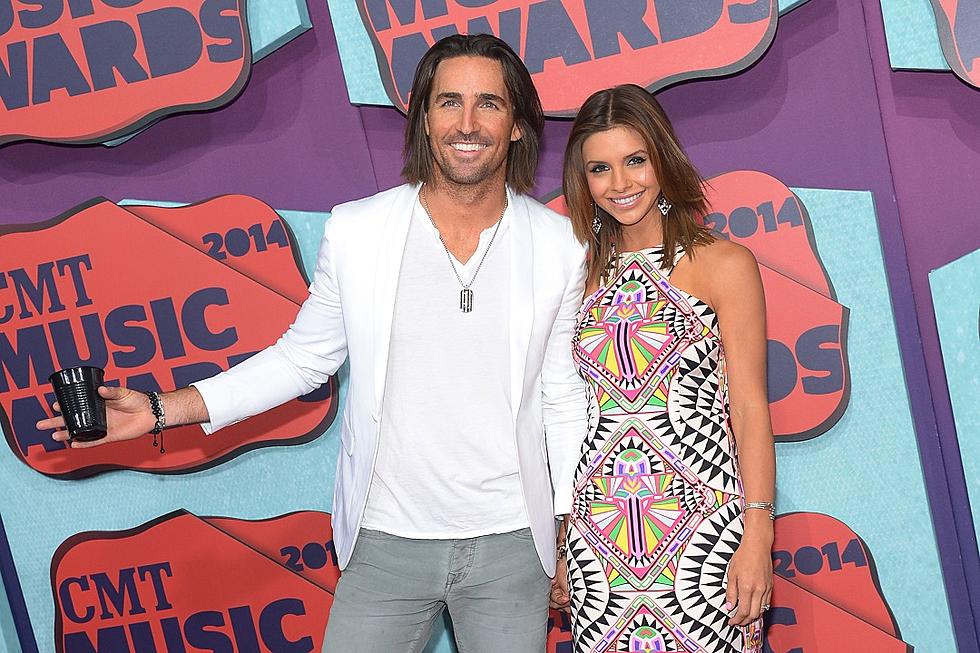 Jake Owen and Wife Lacey Buchanan Are Getting Divorced
Michael Loccisano, Getty Images
After three years of marriage, Jake Owen and his wife, Lacey Buchanan, have announced that they are getting divorced.
"This is the hardest thing I've ever done in my life," Owen writes on Twitter. "We appreciate your support and privacy in this matter."
In that tweet, Owen shares the following statement:
I wanted to let my fans know how much I've appreciated their support of not only my career, but my family as a whole. Sadly, Lacey and I have decided to end our marriage. We want to focus on our daughter Pearl and make sure that she has a beautiful life with loving parents. We appreciate you respecting our privacy during this time.
Owen and Buchanan first met on the set of his "8 Second Ride" music video, in which she appeared, and began dating after she starred in his "Barefoot Blue Jean Night" video. They were married in May of 2012 and added their daughter to their family later that year.
In early July, Owen admitted that the couple had been having a difficult last few months, even discussing the possibility of divorcing.
"Right now — and I haven't said this a lot lately because I didn't think this was anyone's business other than mine and my wife's — but my wife and I, for the last few months, have really been having a hard time and struggling with communication, and literally talking about divorce and all kinds of stuff," Owen said at the time. "… After long conversations for days and weeks, part of us talking about it and getting it out there and letting people know that we're the same as they are, we have problems, too, it made us feel better talking about the things we've kept from each other."
More Surprising and Sad Country Star Splits
You Think You Know Jake Owen?