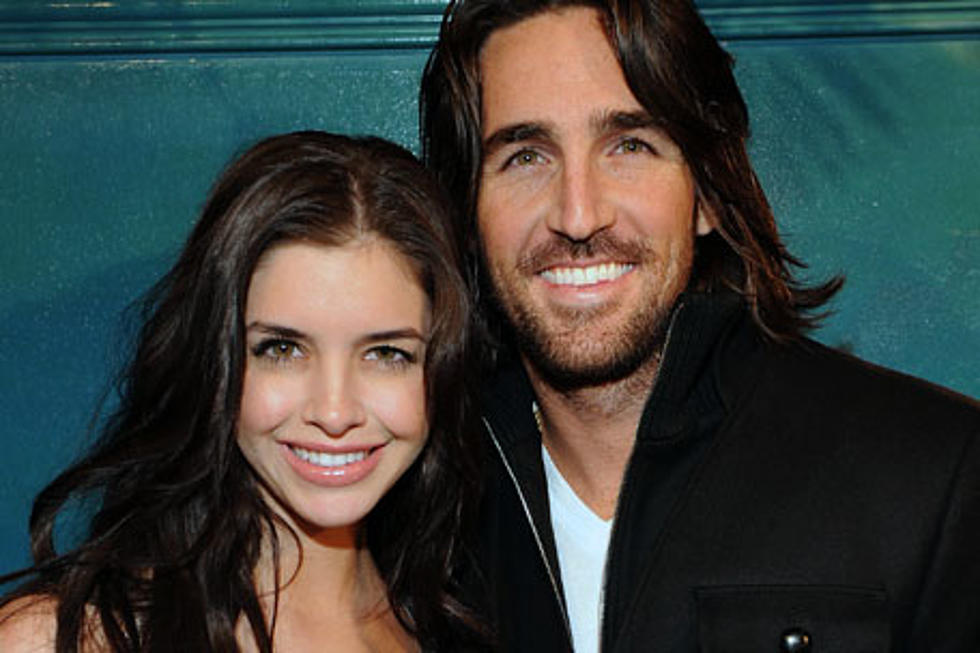 Jake Owen Baby News: Singer and Wife Lacey Welcome First Child on Thanksgiving
Getty Images for BMI
It was truly a happy Thanksgiving for the Owen family! Jake Owen and wife Lacey welcomed their first child, daughter Olive Pearl, on Thanksgiving day (Nov. 22). The baby girl weighed in at 6 pounds, 3 ounces and measured 19 1/2 inches long.
The new parents, who married in an intimate beach ceremony this past May, couldn't be happier. "Today is the greatest day of my life," Jake tweeted Thursday night, adding in a press statement, "Lacey and I are so excited to start our own family. We are looking forward to teaching Pearl everything we learned from our parents and also learning from her."
Baby Owen will go by her middle name, Pearl, in honor of Jake's godmother, who passed away earlier this year.
The "Alone With You" singer has admittedly been a bit nervous to be a first-time dad. "Why is it that nine months in any other time of your life seems like it take a year or longer but nine months when your wife is pregnant seems like it's gone by in nine days," he told CBS Local with a laugh. "I'm constantly feeling like there's something I need to do more, like I need to be more prepared when she comes along."
Congrats to the new parents!
See Photos of New Musical Parents
%VIRTUAL-MultiGallery-153098|157188|156190%
Watch Jake's "One That Got Away" Video