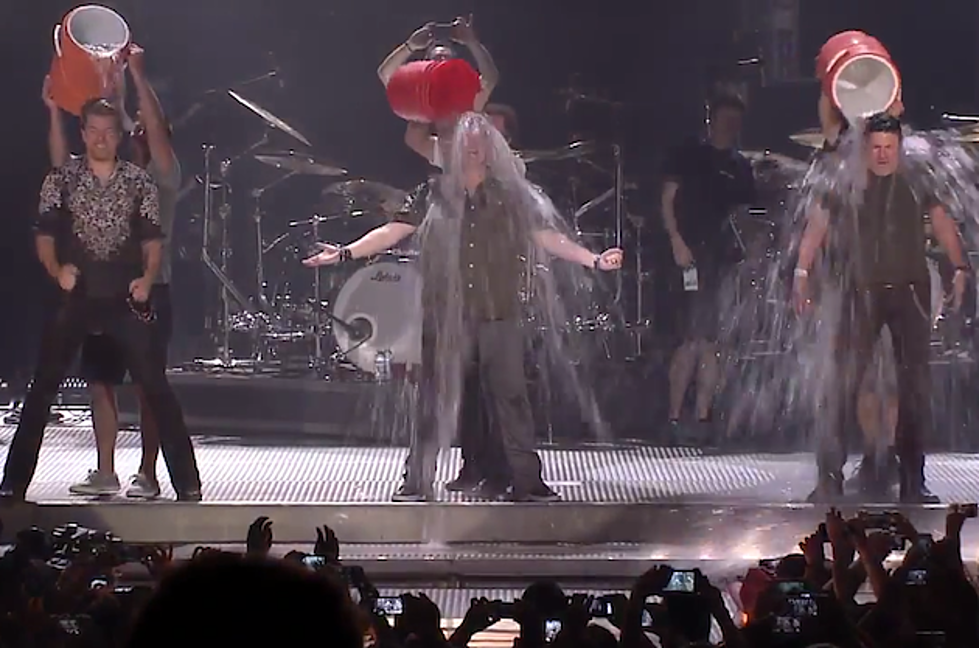 Ice Bucket Challenge Round-up — Garth Brooks, George Strait, Faith Hill, Rascal Flatts + More
YouTube
The Boot is back with another round of ice bucket challenge videos! Check out our previous round-ups here, here and here, and read on for the latest videos.
In the video above, Rascal Flatts takes the plunge on stage in San Diego, Calif. The trio challenged actor Jamie Foxx, comedian David Spade, 'Nashville's' Chip Esten, pro football player Kevin Carter and PGA touring pros Justin Rose and Brandt Snedeker.
Garth Brooks asked the Pittsburg pro teams the Steelers, Pirates and Penguins to step up to the plate next.