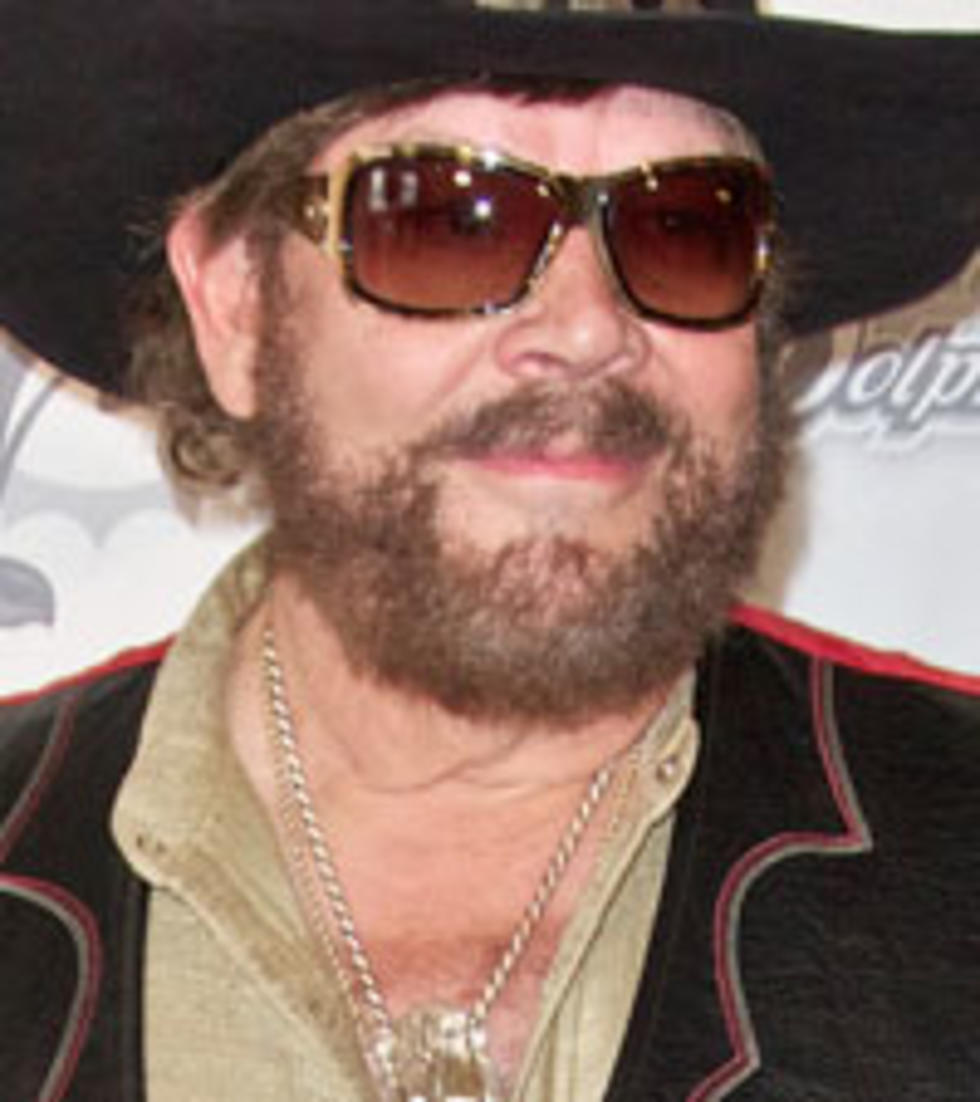 Hank Williams, Jr. Tackles Recent Controversy in New Song
Argoimages/jpistudios.com
It's been an eventful couple of weeks for Hank Williams, Jr., and after being fired from one show -- ESPN's 'Monday Night Football' -- for comments he made on another, 'Fox & Friends,' the country legend is expressing himself the best way he knows how: in song.
Released last night as a free download, 'Keep the Change' finds Bocephus responding to the recent controversy, but not before taking a veiled swipe at President Obama, who he compared to Adolf Hitler on an Oct. 3 Fox broadcast, touching off the ongoing brouhaha. (He later apologized, calling his statement "dumb.")
"This country sure as hell been going down the drain / We know what we need, we know who to blame," Hank sings. "United Socialist States of America: How do you like that name? I'll keep the USA, and y'all can keep the change"
Turning to his recent television troubles, Hank disses both networks, blaming the Fox crew for twisting his words and taunting his former pigskin bosses.
"You can keep 'Fox & Friends' and ESPN out of your homes, too, because Bocephus and all his rowdy friends and his song is outta there," he sings, referencing his tune 'All My Rowdy Friends Are Coming Over Tonight,' a version of which served as the 'Monday Night Football' theme song for two decades.
While Hank's comments have made him a political lightning rod, a number of pundits -- left-wing commentators among them -- have jumped to his defense.
"I don't think you should be kicked off TV just for expressing yourself," Bill Maher said on his HBO show 'Real Time.' "I am defending this guy."
You can get 'Keep the Change' -- downloaded more than 150,000 times in its first 24 hours -- by entering your email address in the box below. An interesting sidenote: Hank's daughter Holly Williams also has a song called 'Keep the Change,' a catchy tune sung from the perspective of a jilted lover.