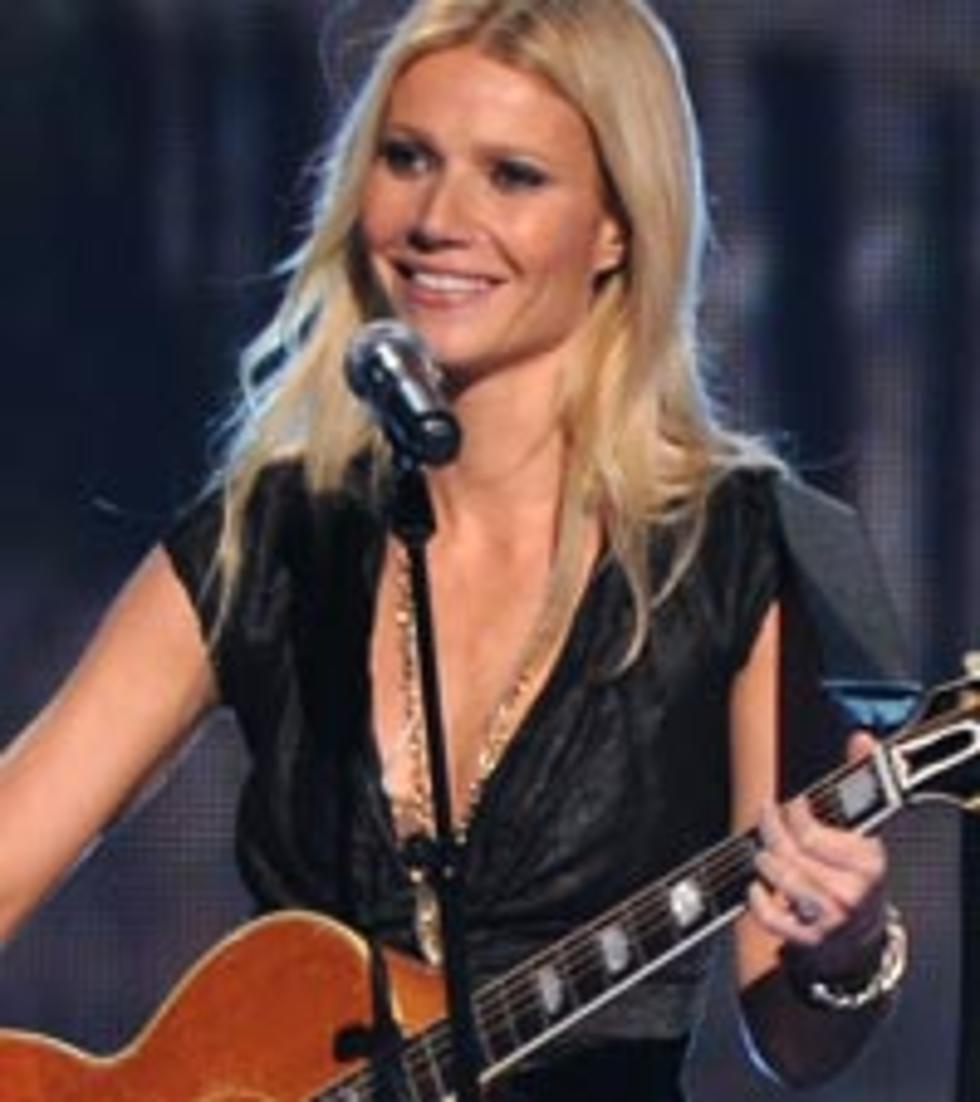 Gwyneth Paltrow to Perform at Grammy Awards
Bryan Bedder, WireImage
Gwyneth Paltrow will join rapper Cee Lo Green onstage at the 53rd Annual Grammy Awards February 13. Sharing the spotlight with the pair will be the Jim Henson Company Puppets for a "never-before-seen" collaboration. This isn't the first time Gwyneth has worked with Cee Lo, though. If you remember, Gwyneth performed Cee Lo's 'Forget You' on 'Glee' last year and even did a brief duet of the tune with him during 'Saturday Night Live' last month.
Blake is sure to be showing extra support of his fiancée, since his co-hosting duties at the upcoming ACM awards will leave her without a date. "When I think about it, I'm not going to have a date," Miranda told The Boot. "It's kind of sad. I'll probably just sit next to a random person, a seat-filler."
Granted, with the thrill of the Grammys, it's doubtful she'll be worried about that. "I'm glad that I get to be a part of all this," Miranda told MTV after her performance on the 'Grammy Nominations Concert Live! - Countdown to Music's Biggest Night.' "Grammys are cool because it's one room and all these artists and one night to celebrate all kinds of music, and for the people in the industry to acknowledge the talent in the room. It's so cool to be in that room and feel that energy. It's just crazy, because music is what drives us all."
This will be Miranda and Gwyneth's first performances on the Grammy stage.
The 53rd Annual Grammy Awards will air live from Los Angeles' Staples Center February 13 at 8:00 PM ET/PT on CBS-TV.