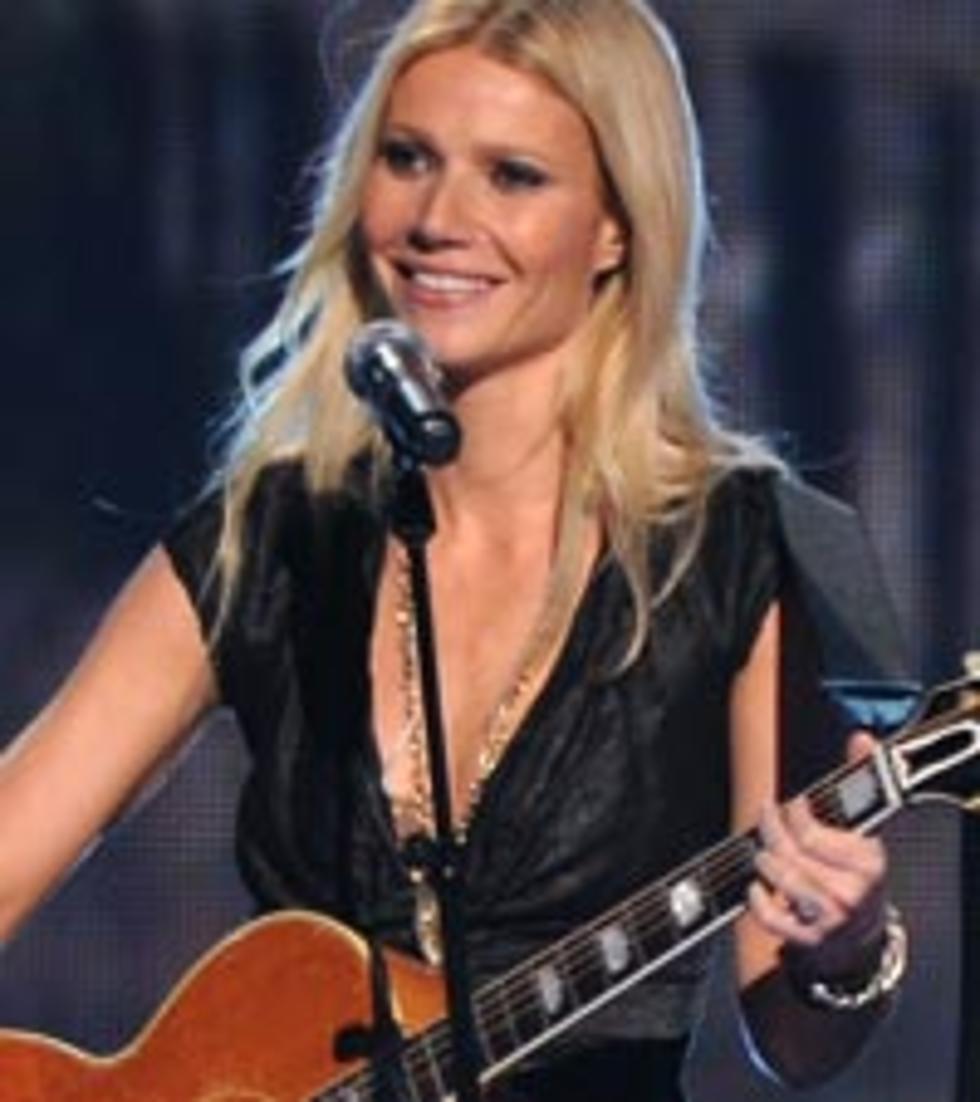 Gwyneth Paltrow Close to Inking Record Deal?
Bryan Bedder, WireImage
Gwyneth Paltrow is no doubt being courted by several record labels, after proving her musical prowess in the film 'Country Strong,' on the TV show 'Glee' and in live performances on the Grammys, CMAs and Academy Awards broadcasts. Several outlets are reporting that the Oscar winning beauty has signed a $900,000 deal with Atlantic Records and will release her first full length album.
Gwyneth hinted at the news on the Oscars red carpet. "We're talking about it now," she said just before performing 'Coming Home' from 'Country Strong' on Hollywood's biggest night. "So we'll see."
While her rumored album is expected to be in the country-pop realm, Gwyneth has admitted she wants to record with Jay-Z, a close friend of hers and husband Chris Martin, lead singer of Coldplay. Of course, Gwyneth also wowed critics and fans alike when she joined Cee Lo Green for his performance of 'Forget You' during this year's Grammys.
Gwyneth Paltrow - 'Country Strong' Video