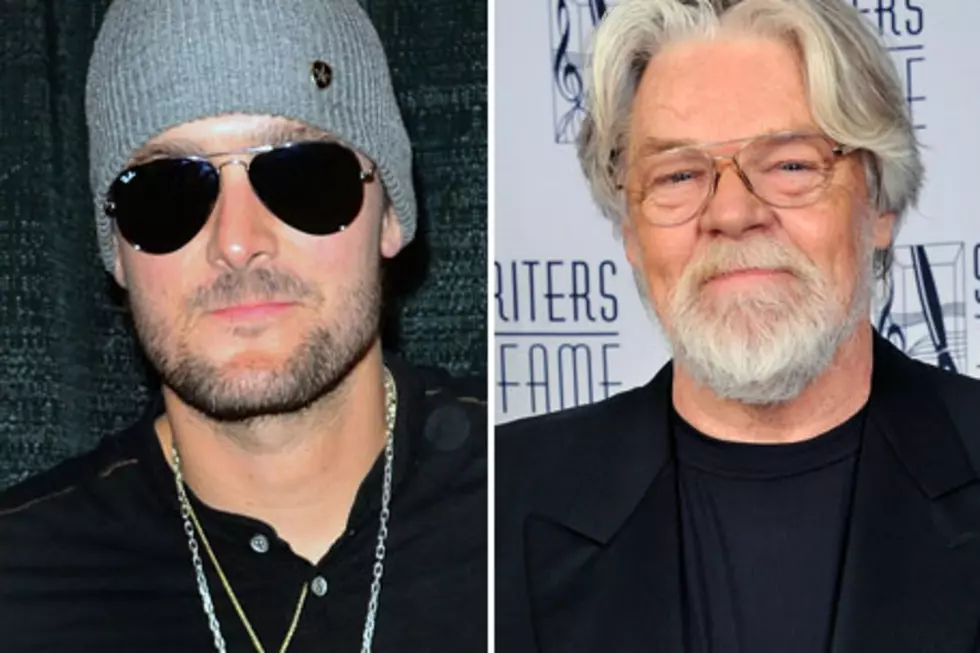 Eric Church Reveals Lessons Learned From Bob Seger
Getty Images, Getty Images for Songwriters Hal
Eric Church puts on a bona fide country show, but the singer-songwriter credits a rocking mentor for showing him the way. Before hitting the road on his Blood, Sweat & Beers tour, the North Carolina native paid his dues opening for acts like Rascal Flatts, Miranda Lambert and Jason Aldean, but it was Bob Seger, who he was on the road with in 2006, who taught him how to capture a crowd.
"Bob came out there with sound and lights, that's it; and when he walked out there the place went (super) crazy," he tells the Detroit News. "It was about the music, it was about the energy in the room. Those were the loudest shows I played that year, and I played with everybody."
The "Creepin'" singer, whose latest album, Chief, soared to the top of the charts, hopes to follow the career path the rock icon paved. "Bob built it the right way," Eric notes. "A lot of touring, over a long period of time."
The 35-year-old knows he doesn't necessarily fit into the mold of traditional country music, thanks to his daring songs like "Smoke a Little Smoke" and his outspoken opinions, but he hopes he is helping usher in more like-minded artists.
"I've always felt like evolution was a great part of the growth of country music," Eric explains. "Yeah, I grew up on country, but I also grew up on AC/DC, Metallica, Pantera and Black Sabbath."
Whatever Eric is doing is clearly working. He has the most nominations for the upcoming 46th Annual CMA Awards with five, including Male Vocalist of the Year. The ceremony airs live from Nashville's Bridgestone Arena on Friday, Nov.1 at 8:00 PM ET on ABC.


Watch a Report on the 2012 CMA Nominations
#fivemin-widget-blogsmith-image-183617{display:none;} .cke_show_borders #fivemin-widget-blogsmith-image-183617, #postcontentcontainer #fivemin-widget-blogsmith-image-183617{width:475px;height:411px;display:block;}

try{document.getElementById("fivemin-widget-blogsmith-image-183617").style.display="none";}catch(e){}