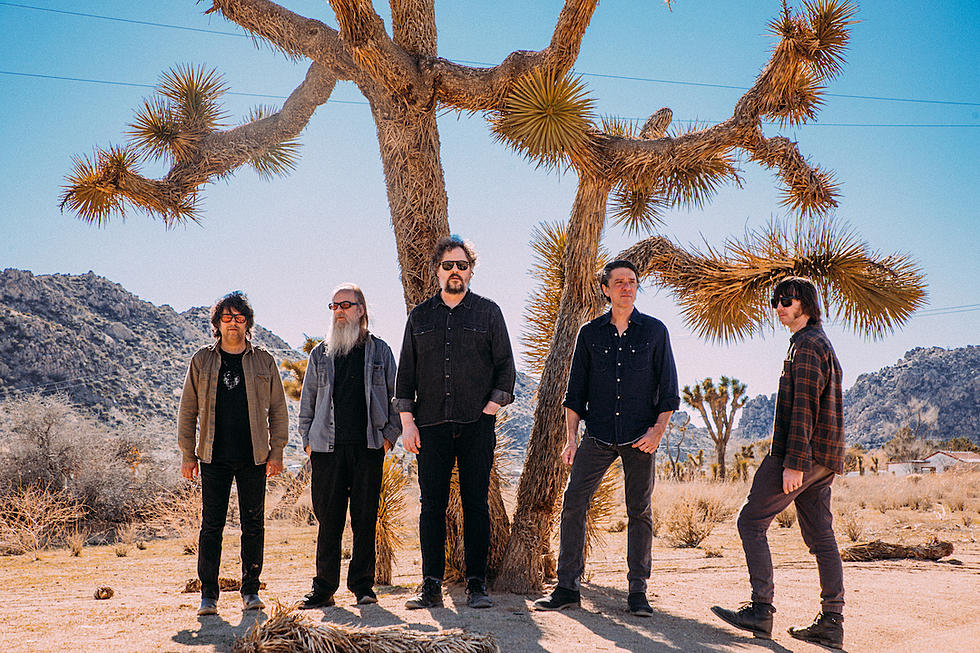 Drive-By Truckers Share Title Track from Muscle Shoals-Inspired Album 'Welcome 2 Club XIII' [LISTEN]
Brantley Guitierrez
Drive-By Truckers have shared the title track from their newly-announced album Welcome 2 Club XIII. The record, due out on June 3, serves as a tribute to the Muscle Shoals honky tonk where the band's founding members Patterson Hood and Mike Cooley began their music careers as members of their now-defunct band Adam's House Cat.
"There were no cool bars in town and Club XIII was the best we had, but it wasn't all that good, and our band wasn't particularly liked there," Hood said in a statement. "From time to time the owner would throw us a Wednesday night or let us open for a hair-metal band we were a terrible fit for, and everyone would hang out outside until we were done playing. It wasn't very funny at the time, but it's funny to us now."
Get a first listen to the band's upcoming record by watching the music video for "Welcome 2 Club XIII" below.
Welcome 2 Club XIII was produced in Athens, Ga. over a three day period and features a much different musical direction than their acclaimed 2020 albums The Unraveling and The New OK. The record also features backing vocals from Margo Price, R.E.M.'s Mike Mills, and Mississippi singer-songwriter Schaefer Llana.
The Drive-By Truckers have a lengthy tour schedule set for the coming months, with performances scheduled across the U.S. through May 14. After a stint overseas, they'll return to America for additional shows in July, August and September. You can find a full list of their upcoming tour dates at Drive-By Truckers' offiical website.
Drive-By Truckers, Welcome 2 Club XIII Track Listing:
1. "The Driver"
2. "Maria's Awful Disclosures"
3. "Shake and Pine"
4. "We Will Never Wake You Up In The Morning"
5. "Welcome 2 Club XIII"
6. "Forged In Hell and Heaven Sent"
7. "Every Single Storied Flameout"
8. "Billy Ringo In The Dark"
9. "Wilder Days"
Every Grammy Awards Best Americana Album Winner Ever
This list focuses on the winners of the Grammys' Best Americana Album category since it was created in 2010. The Grammys are known for their eclectic choices in nominees, and this list fittingly includes a mixture of well-known names, lesser-known artists and cross-genre icons.