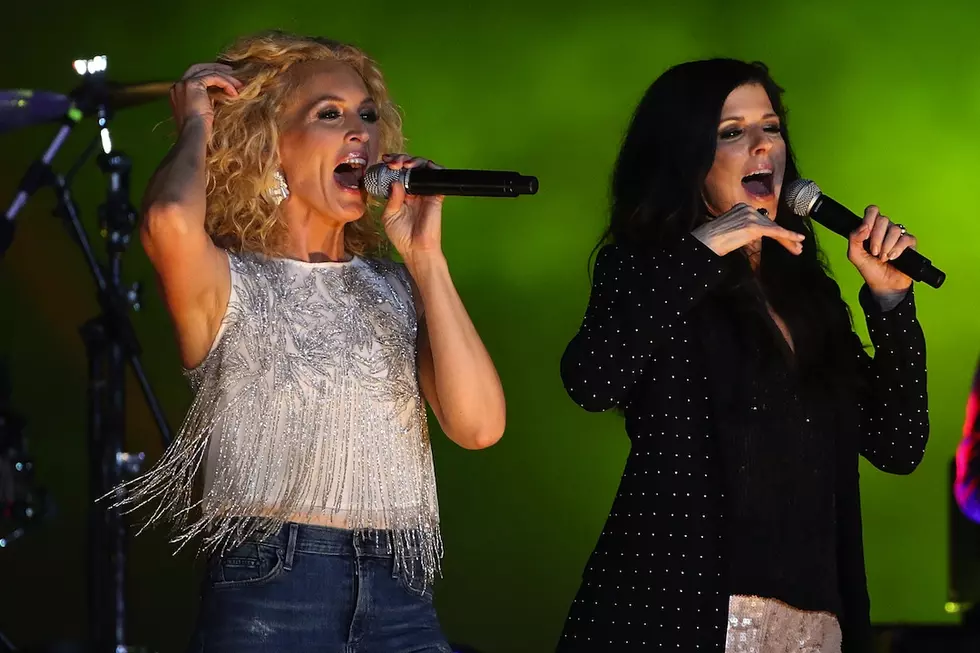 Country Stars Show Support for Little Big Town's 'Girl Crush'
Marc Serota, Getty Images
The song, written by popular country songwriters Lori McKenna, Hillary Lindsey and Liz Rose, tells the story of a woman who is jealous of her ex-boyfriend's new girlfriend, but its title and some of its lyrics, along with the fact that LBT's female members take the lead on vocals, have listeners (incorrectly) assuming that the tune discusses a lesbian relationship and demanding that radio stations stop playing it.
"That's just shocking to me, the close-mindedness of that, when that's just not what the song was about," Little Big Town's Karen Fairchild says. "But what if it were? It's just a greater issue of listening to a song for what it is."
"When I heard that song, I never even thought about it being about a girl crush or a lesbian [romance]," he says. "And when I thought about it that way, I liked it even more."
Country stars are using their social media power to spread the word about supporting the four-member group, sharing photos of themselves donning red, white and black hats printed with the song's title. Over the weekend, McEntire posted a picture of herself wearing her hat, along with the caption, "Tipping my hat to my friends Little Big Town for their single #girlcrush!"
Ashley Monroe also showed off the now-familiar hat, stating her love for the band and their song.
Lambert and Shelton pulled double duty, wearing their hats and kissing each other in a sweet picture.
"I got a song crush! Love y'all @littlebigtown #girlcrush #PlayGirlCrush," the "Automatic" hitmaker wrote when sharing the photo on Twitter.
No matter the scope of the "Girl Crush" uproar, Bentley points out that the attention its garnered could be very good for Little Big Town.
"I have so much respect for Little Big Town and [producer] Jay Joyce ... to take chances like that and keep the genre going and moving, it requires bold artists," he says. "The song being pulled is probably one of the best things that could happen to them."
Little Big Town Discuss the First Time They Heard "Girl Crush"
Country's Greatest Love Stories: Little Big Town Members