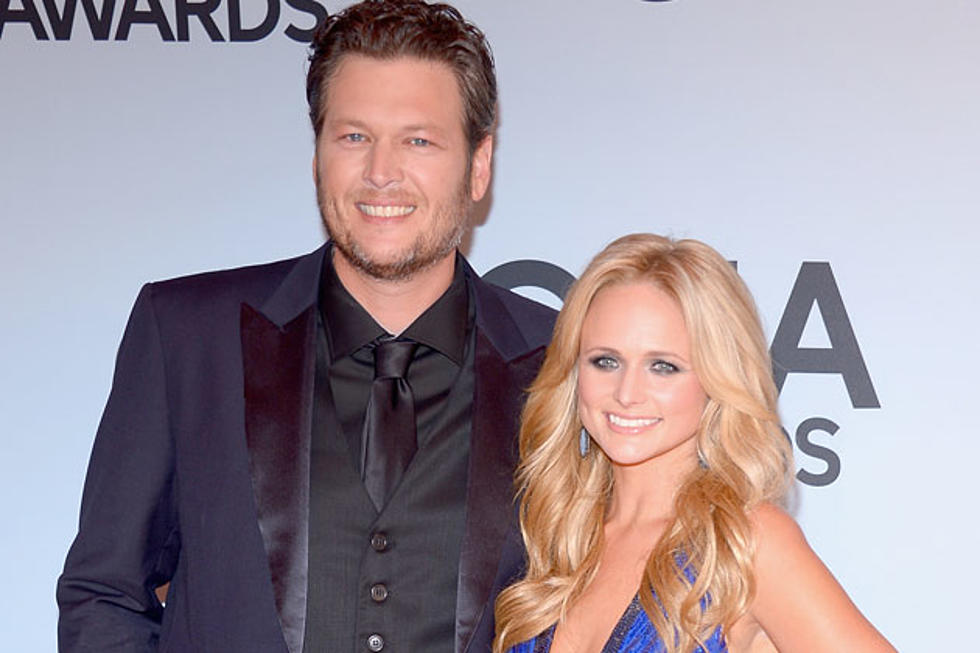 Blake Shelton, Miranda Lambert Have License to Wed
Getty Images
The clock is ticking louder as the countdown to country music's royal wedding draws closer. Blake Shelton and Miranda Lambert are just a few days away from their long-anticipated nuptials, set to take place on Saturday (May 14).
The two are getting all of the last-minute details together, including obtaining the required marriage license, which the groom-to-be accomplished earlier this week. Shelton tweeted a photo of the license he acquired in Grayson County, Texas -- and then, true to form, the hilarious country star followed with a photo of an application for a death certificate!
Shelton and Lambert, who have been together for more than five years, rely on each other both personally and professionally.
"Miranda and I, our relationship is odd," Shelton tells The Boot with a laugh. "But really, really, really tight. We've gotten to the point where we really lean on each other for a lot of things, and it surprises me with how much we're involved with each other's careers, probably to the point where it makes people that work with us uncomfortable."
What point is that exactly?
"I can't tell you how many times something's come up with a date out on the road, a single or a television appearance, and I can always say, 'Well, Miranda's gonna do it. I already know because she told me. She got booked on that, so they're full of crap if they say they're not doing this or that,'" he recalls. "We have each other as that team."
For her part, Lambert has no doubts about marrying Shelton; in fact, the country princess is living out her own fairytale.
"I know he's the one, without a shadow of a doubt, and so does my mom, and she always said, 'I'll know if it's the one,'" Lambert says. "My parents love him, and family is a huge thing to me. If our families didn't get along, it would be tragic, but our families get along great, and I love his parents. It's perfect. It's literally the fairy tale that every girl dreams of, and I've earned it. [Laughs]."
A Look Back at Blake Shelton and Miranda Lambert's Relationship