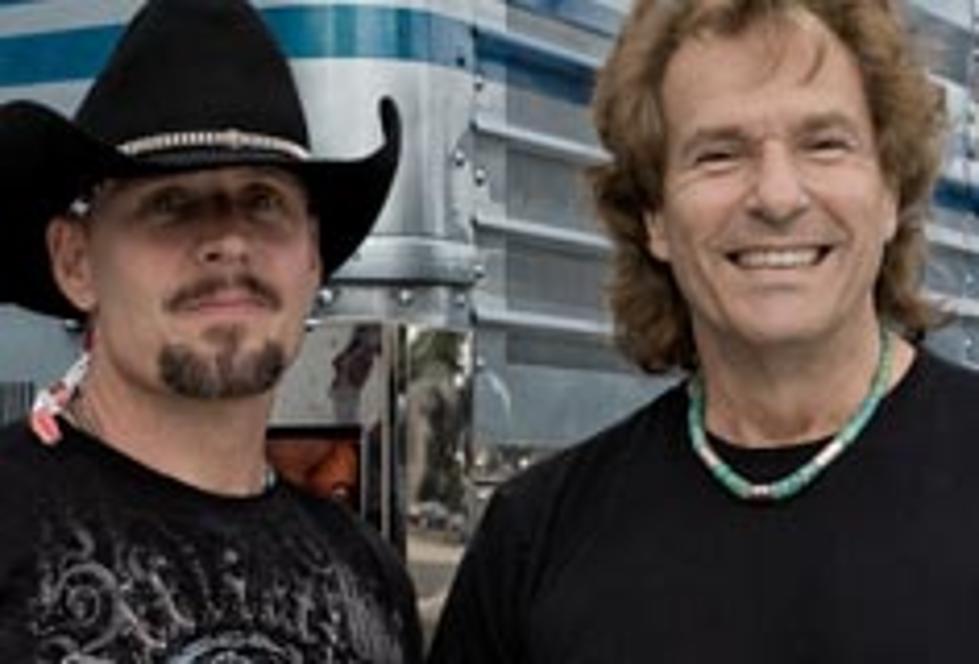 BlackHawk Plan Benefit Concert in Honor of Late Band Member
Photo Courtesy of Blackhawk
BlackHawk will headline the 6th Annual Tricky Hoedown concert Saturday, October 16, honoring the memory of bandmate Van Stephenson, who lost his battle with cancer in 2001. The Tricky Hoedown kicks off at 6:00 PM at the On the Farm ranch, which is located just a few miles outside of Nashville. Joining BlackHawk's Henry Paul and Dave Robbins for this year's festivities include Freddie Way, Emma King & the Heartsets, Brother Trouble, and host Rob Bironas of the Tennessee Titans.
"Losing a friend like Van was devastating, and it left an enormous void in our musical career and our personal relationships," Henry Paul tells The Boot. "I felt compelled to honor his last wishes, which were to keep the band going, to try and find a cure for cancer and keep his memory alive. I'd hate for people to lose track of his impact."
"The importance of this event, business aside, is that Van and I were best friends," adds Dave Robbins. "It means so much to not only those who are needing funding for cancer research, but his surviving family, knowing it's being done in his name. I think it makes them proud that there's some good being done from losing him, and there's something good out there happening in his name."
Proceeds from the event will benefit the T.J. Martel Foundation and the Van Stephenson Memorial Cancer Research Fund. Tickets to the Tricky Hoedown are $25 for general admission and $60 for VIP seats. Purchase them here.
BlackHawk has just completed work on their latest album, which they anticipate will be released later this year. Look for Henry and Dave on the road throughout the rest of the year. Click here for all BlackHawk tour dates.