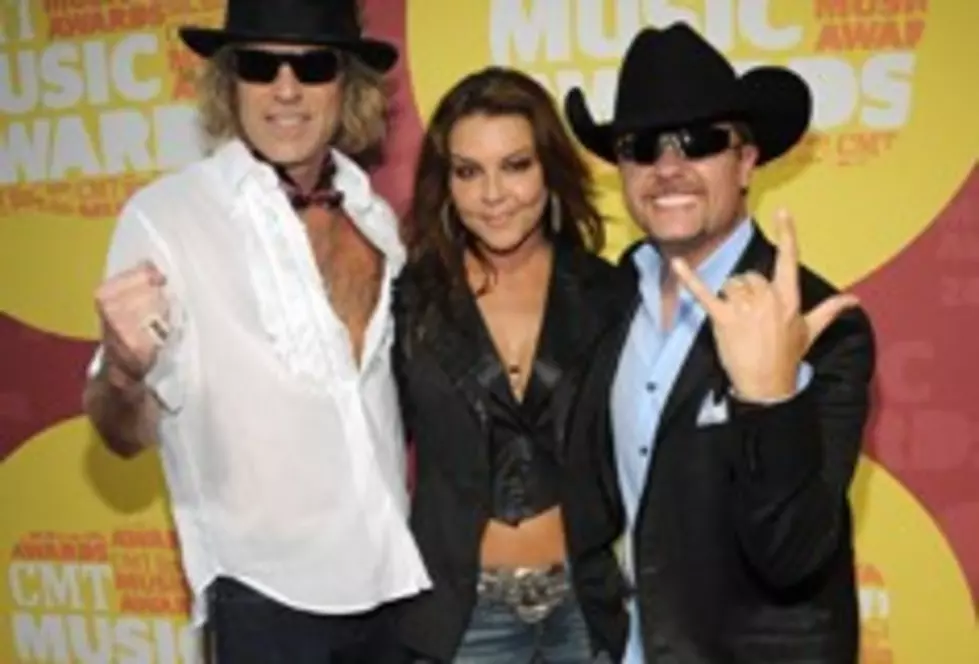 Big & Rich, Gretchen Wilson Get Caught With 'Fake I.D.'
Rick Diamond, Getty Images for CMT
While a fake I.D. usually indicates the perpetration of a crime, Big & Rich are in possession of one that won't get them into any such trouble. The duo's 'Fake I.D.' is a new song the duo wrote and are contributing to the updated version of 'Footloose,' starring Julianne Hough, Andie McDowell and Dennis Quaid.
"Ever try to get in a bar when you shouldn't be in there?" John Rich asks The Boot. "Everybody has felt that way. We have all tried to break into that bar to see that band, we've all had the attitude, 'What do I have to do to get in there to see them?' We hope there are young people trying to break in to see our show, who are so fired up as to be willing to skirt the rules, in order to see us!"
John and Big Kenny's MuzikMafia pal, Gretchen Wilson, is also featured on the tune, and the three shot a video for the tune a few weeks ago. They also performed it together on last week's CMT Music Awards. (Watch the video of their live performance below.)
"The movie rocks," Gretchen says of the remake of the 1984 Kevin Bacon hit. "It is small town America at its best, and this song fits right into the film. The energy and vibe is there, and having Julianne in the video is great."
Big Kenny and John are also on the road with Gretchen, Cowboy Troy and Two Foot Fred, for the Xtreme Muzik tour, the duo's first in three years. The trek is set to kick off June 18 in Springfield, Mo., and continues through September.
'Footloose,' in which Julianne portrays Ariel, the daughter of a conservative preacher, will be in theaters October 14.