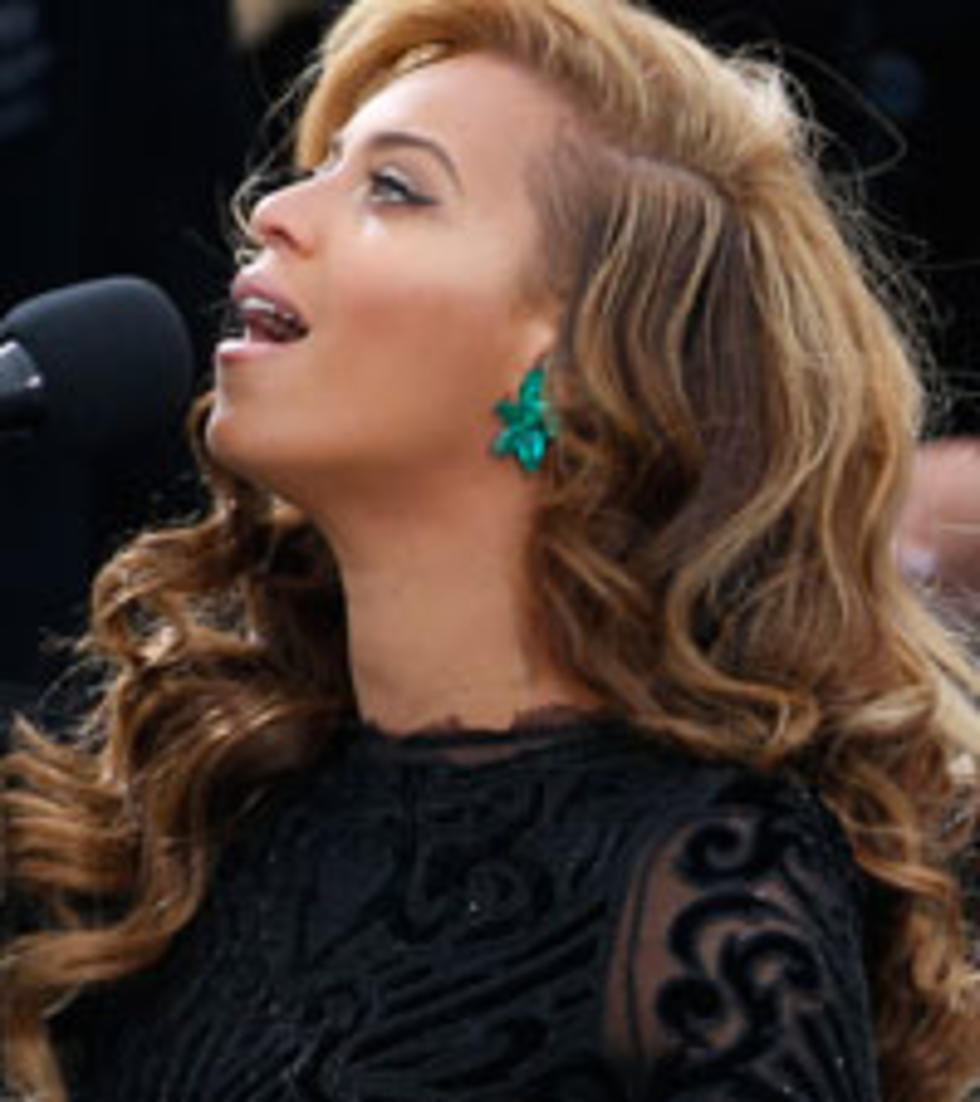 Beyoncé Lip Sync Accusations: LeAnn Rimes, Miranda Lambert Weigh In on Inauguration Controversy
Chicago Tribune
To lip sync or not to lip sync is the question on a lot of minds, following Beyoncé's performance of the "Star Spangled Banner" at President Obama's second inauguration. Whether the superstar did or didn't, country stars are weighing in on the practice that has been debated for years.
LeAnn Rimes appeared on "Jimmy Kimmel Live!" Tuesday (Jan. 22), even though she had lost her voice and had to cancel her own performance that night. After insisting that she's never lip synced the national anthem, LeAnn was asked if she was against other singers faking it.
"Usually, but I'm actually taking up for her on this one," LeAnn answered. "There are times when people will ask you to do it, and they will not let you [perform] unless you do it because they want control of what happens. I don't like to lip sync, but sometimes there are those moments."
However, Miranda Lambert has a much simpler defense. "I don't think it matters," the "Mama's Broken Heart' singer told Yahoo. "It's Beyoncé, she can do whatever the hell she wants!"
Miranda is so unaffected by the controversy that she names the pop singer among her dream collaborators, along with another inauguration performer. "I would love to sing with Kelly Clarkson if I ever get the guts -- she's amazing," says the reigning CMA Female Vocalist of the Year. "I sang with her onstage in Colorado, and I just wanted to crawl in a hole. I'm also a huge fan of Beyoncé and Pink. I saw Kelly's Twitter and she was hanging out with Beyoncé at [the inauguration]. I was like, 'Really? My two favorite girls?'"
Do you agree with these country songbirds? Leave your thoughts in the comments section below.
Watch a Report on Why Beyoncé May Have Lip Synced