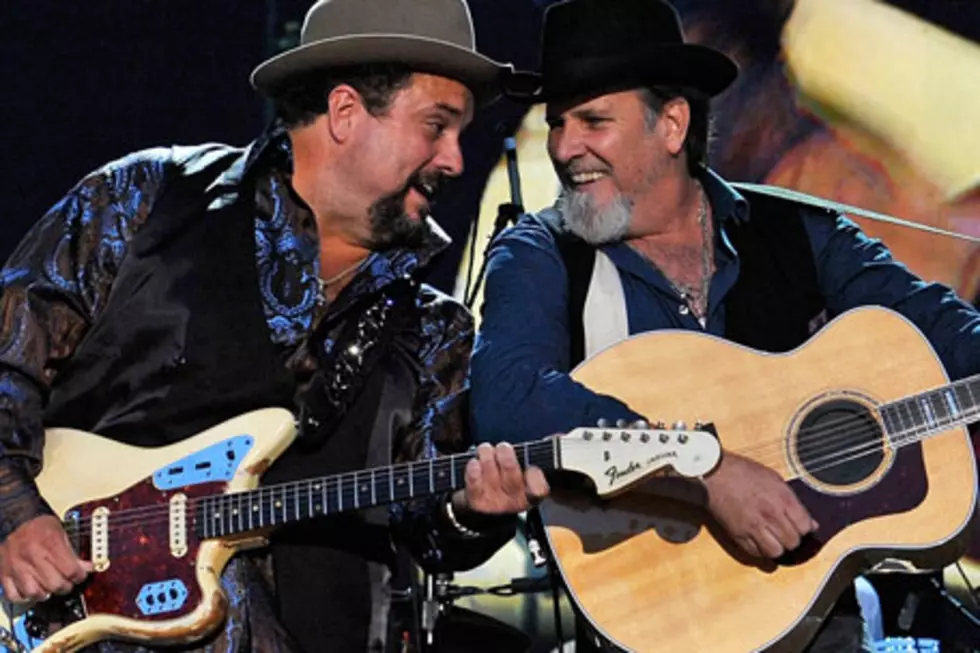 Mavericks' 'In Time' Album Delayed, Taylor Swift Back in Studio + More: Country Music News Roundup
Frederick Breedon IV, Getty Images
The Boot rounds up today's biggest headlines from around the web.
The release date for the Mavericks' In Time album has been moved to Feb. 26, the band announced Thursday (Jan. 10). The disc, the legendary group's first together in a decade, was originally slated for release in Sept. 2012 and later rescheduled for Jan. 29. The group will make a Jan. 19 appearance on the Grand Ole Opry before traveling to Glasgow, Scotland for a Jan. 22 concert date and a Feb. 25 date at New York City's Bowery Ballroom. [CMT]
Martina McBride fans recently completed a three-month mission during which they helped fund a breast cancer research grant in honor of the country superstar. Now, "Team Martina" is being treated to a special "Sound Check for a Cure" event at the singer's sold-out concert at the West Virginia University Creative Arts Center in Morgantown on Saturday (Jan. 12). The special grant in Martina's name will be used to fund breast cancer research at the Vanderbilt-Ingram Cancer Center in Nashville. [Team Martina]
Watch out, Harry. Taylor Swift is apparently recording new music, as she revealed in a cryptic tweet Thursday that said, "Back in the studio. Uh oh ..." With her latest album, Red only about three months old, the superstar is nowhere near readying her next set of tunes, is she? So while the obvious guess is that she's recording a new song about her alleged split from One Direction's Harry Styles, we may be more inclined to think this studio visit is for a special, one-off project. [Twitter]
In other T-Swift news, the superstar lights up the small screen in a promo for the Grammy Awards. Watch it below. [AOL On]
Sarah Darling is set to release her Home to Me EP digitally on Jan. 29. The collection, which is being released in advance of a new full-length album from the songstress, was produced by Dann Huff and is titled after Sarah's current single, which was released in August 2012. [sarahdarling.com]
Feeling a little taxed? Country singer Maggie Rose, Country Weekly and TurboTax are teaming to make things better for you with a free download of Maggie's song, "Mostly Bad." [Country Weekly]
Craig Morgan will make his second guest appearance on the Travel Channel's "Hotel Impossible" series this Monday, Jan. 14. The country star will join hotel "fixer" Anthony Melchiorri at the Glacier Bear Lodge in Yakutat, Alaska, to fix a deteriorating hotel popular with commercial and sport fishermen. [Country Music Is Love]
Emmylou Harris, Rodney Crowell, LeAnn Rimes, Ed Sheeran and Lianne La Havas will be the featured performers at the Grammy Foundations's "Play It Forward: A Celebration of Music's Evolution and Influencers," set for Feb. 7 at the Saban Theater in Beverly Hills, Calif. The event will pay tribute to music pioneers of all genres. Get tickets here.
Watch a New Grammy Promo Featuring Taylor Swift