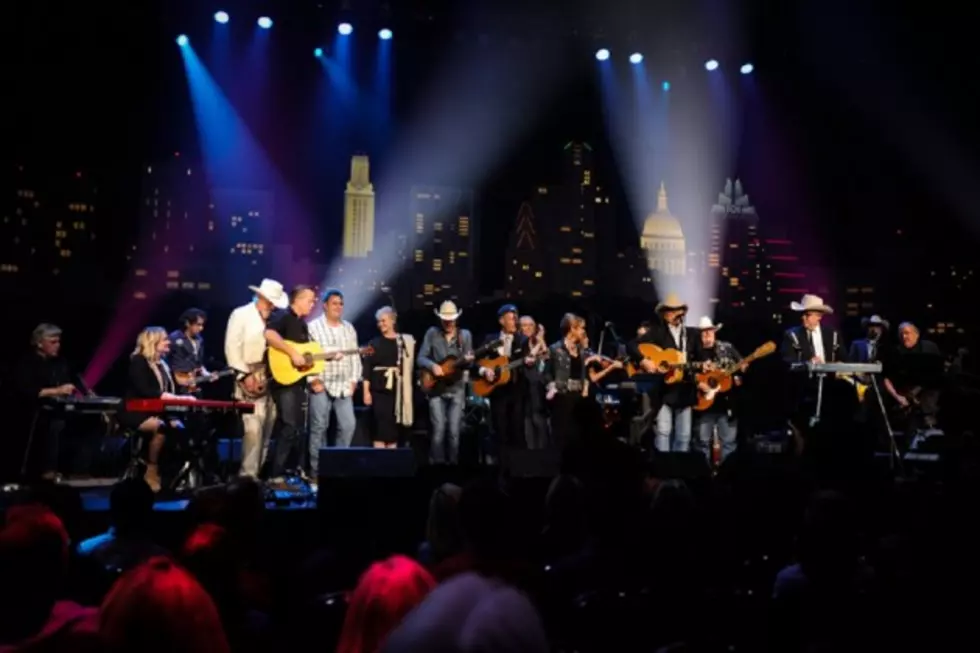 Austin City Limits Hall of Fame Adds Loretta Lynn, Asleep at the Wheel
Photo by Scott Newton, courtesy of KLRU-TV / 'Austin City Limits'
Lynn was the first honoree of the night and was presented her award by Patty Loveless, who sang Lynn's hits "Don't Come Home a'Drinkin' (With Lovin' on Your Mind)" and "Coal Miner's Daughter" before launching into "After the Fire is Gone," which Lynn originally performed with Conway Twitty, with Vince Gill.
"Texas has always been so good to me," Lynn says. "They fed me when my kids was hungry. They fed me when I was hungry. I worked every little dive in Texas."
"She is one of the best songwriters of all time, male or female," says Leslie Nichols, coordinating producer of Austin City Limits. "Much more than a music icon or a feminist icon, she is part of American history."
Gill returned to the stage later in the evening to induct Asleep at the Wheel. Lead singer Ray Benson accepted the honor in memory of the late Joe Gracey, who was responsible for booking the group's first appearance on ACL, for the iconic show's debut.
"I never even imagined we'd be around for 40 years," Benson notes, "let alone this television show."
"I am truly honored to be included in this year's ACL Hall of Fame," Benson said when AATW's inclusion in the Hall of Fame's Class of 2015 was announced. "Over the years, I have appeared in numerous episodes, both as a featured performer and a guest performer, and I cannot imagine our 45-year career without the exposure that ACL afforded us."
Loretta Lynn + More Country Stars Who Have Suffered Tragedies