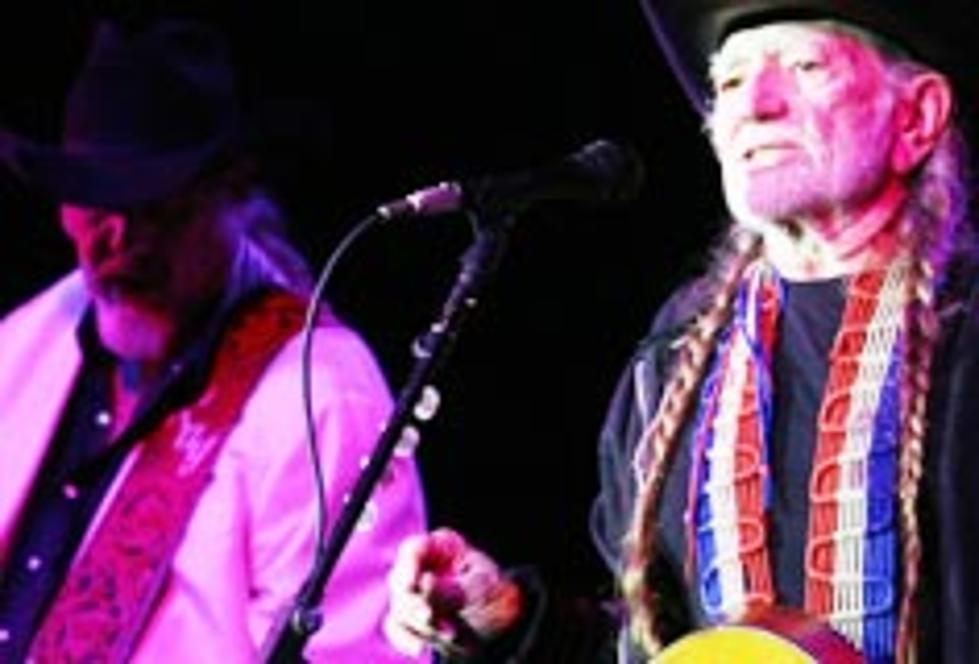 Asleep at the Wheel Recruit Willie Nelson for Anniversary Bash
Jay West, WireImage.com
"We know Alice, but no," Wheel leader Ray Benson tells The Boot with a chuckle when asked if the rocker, for whom they once opened shows, will be among those at the November 5 celebration. "We will have a whole lot, though -- we're still scripting it out. It'll be something like 25 or 30. Willie had a direct influence on us and that's why he'll be there."
Although details are still being worked out, Ray hopes the performers will include a sprinkling of newer performers currently rising to the top of the country heap.
"There are a lot of up and coming bands around that are pretty cool," he notes, naming the Randy Rogers Band, Eli Young Band and others. "There are great singers on every corner."
Asleep at the Wheel formed in Paw Paw, W Va. -- and had their first gig in 1970, opening for both Alice and Hot Tuna -- although fans would be excused for thinking the group was born and bred in Texas, since they have become nearly synonymous with the Lone Star state. Just three years after the group formed, their high-profile gigs, including opening for Commander Cody and his Lost Planet Airmen, prompted members of Van Morrison's band to mention Asleep at the Wheel during a Rolling Stone interview, which led to a record deal. In 1973, the band, then based in San Francisco, moved to Austin at Willie's invitation.
"Basically, blame it on Willie," says Ray, crediting Willie with a major role in the band's success. "Without him, we wouldn't be here or in Texas."
Ray's sons have been busy digitizing photos from the band's lengthy history to share during the celebration, will take place at the Long Center for the Performing Arts in Austin, a stone's throw from the first site the group played in Austin.
"To me, I'm just blessed with this long run and with a band that's better than ever ... artistically and commercially," says Ray. "I'm very fortunate to play music all of my life."
For continuing information about the celebration, check the band's website.
Asleep at the Wheel is on tour with their next concert scheduled for September 26 in Austin. For a complete list of dates and cities, check here.