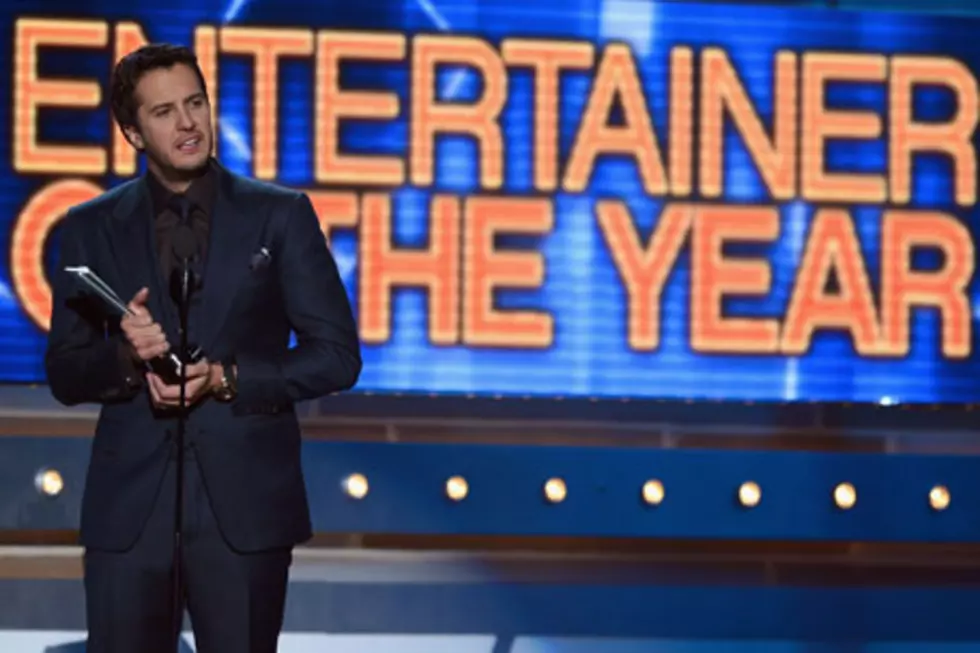 ACM Entertainer of the Year 2013 Is Luke Bryan
Ethan Miller, Getty Images
"I don't even know what to say," Luke began, choking back tears. "Thank you guys so much, fans for doing this to me. Thank you so much for making my life what it is. What I always wanted it to be was a country singer that got to ride on a tour bus and show up at new stage every night and play music.
"I love you baby," the Georgia native then said to his wife, Caroline, who stood in the audience, before thanking everyone instrumental in his career. "My Family. Everyone I opened up for: Jason Aldean, Tim McGraw, Kenny Chesney. All the guys I've watched from the side of stage and tried to become a better entertainer. I just started headlining. I swear to God, every time I step on stage, it is a blessing for me to play for fans. Thank you country radio. This is the defining moment of my life it means the world to me. Thank you for letting me host, too."
Entertainer of the Year was one of two fan-voted categories at the ACMs, along with New Artist of the Year, which went to Florida Georgia Line.
Flip Through Pictures From the ACM Awards Red Carpet
Watch Luke Bryan's "Buzzkill" Video