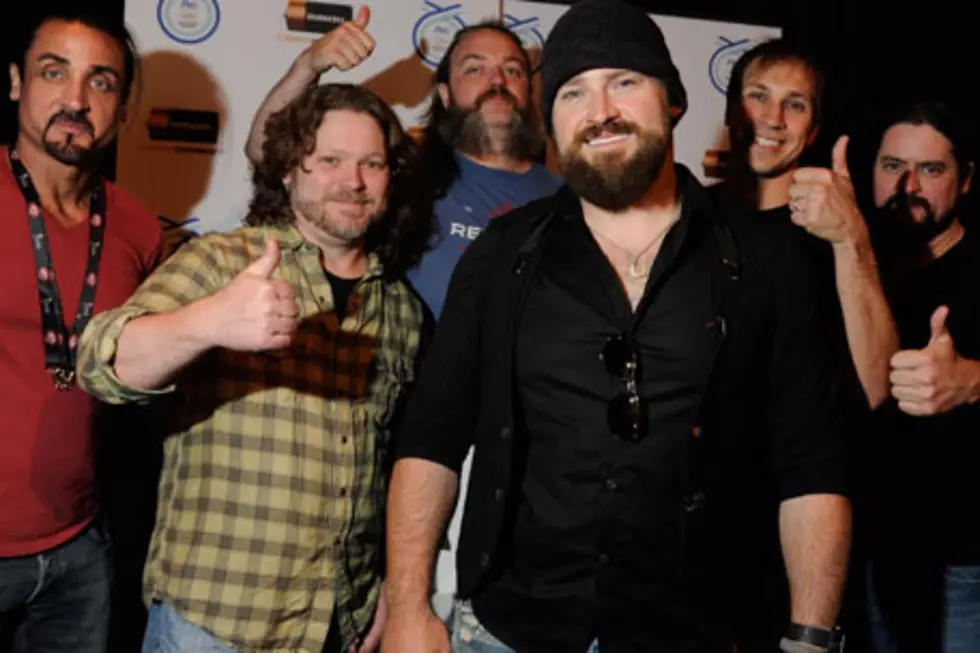 Zac Brown Band Studio Opens in Nashville, Bar & Restaurant Coming Next
Getty Images for ACM
"We want to exceed expectations," says Zac Brown. And that's not only what Zac Brown Band is doing with their third studio album, Uncaged, but also what they're doing with their whole business philosophy.
Just a little over a year after Zac started his own record label, Southern Ground Artists, Inc., the Grammy-winning musician has opened the Southern Ground recording studio just off Nashville's Music Row. And even though his home remains in Georgia, Zac says the new studio is just the start of his Music City monopoly.
"We're coming to Nashville," he says with a smile. "We're infiltrating, so (the studio) is the first step towards that. We're gonna have a restaurant here and a bar here eventually."
While the Zac Brown Band restaurant may be a ways off, the guys do plan to feed fans in the city this September 21-22 when their Southern Ground Music & Food Festival comes to Nashville. The unique concert experience pairs an eclectic musical lineup with gourmet food prepared by award-winning chefs.
"We want to be known for doing things differently," says Zac. "When you feed somebody a great meal, they remember it. We are one of the people, and when we get to sit and eat with our fans, it's a reminder to them and to ourselves that we're no different than they are even though we're up on stage."
Zac Brown Band's latest single is the catchy, uptempo "The Wind" -- what the lead singer calls a "barn-burning song." "It showcases everyone's musicianship in the band," he says. "It's the most country thing that's been on the radio for a while." Listen to "The Wind" below.
Zac Brown Band's Uncaged is due in stores July 10.


Watch the Story Behind Zac Brown Band's 'The Wind'