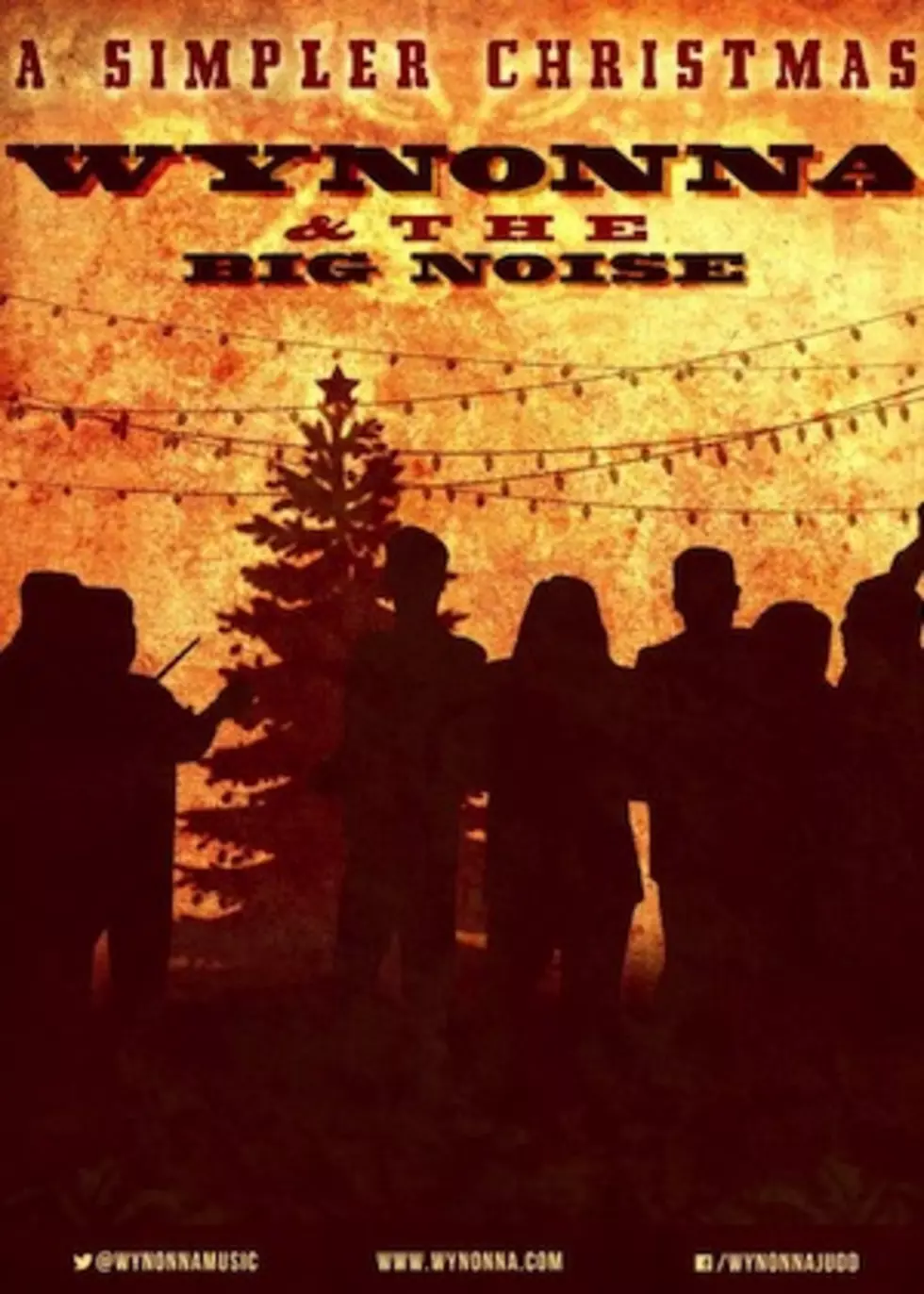 Wynonna Announces A Simpler Christmas Tour Dates
Courtesy of MSO PR
Wynonna Judd and her band, the Big Noise, will be celebrating the Christmas season with their 2014 A Simpler Christmas Tour.
The tour kicks off in Springfield, Ohio on Dec. 3. Dates are currently scheduled through Dec. 21, but more shows will be added in the future.
Wynonna will sing classic Christmas favorites during the tour, as well as some of her biggest hits.
"Every year I look forward to our Christmas tour," she says. "It's so easy to get caught up in the perfectionism and the expectations that this time of the year often brings."
She adds, "I love singing the music that inspires me to remember the real reason for the season. My hope is that people can come to the show, forget about their 'to do' list and, for the time we are together, simply enjoy themselves."
Tickets and updated show information are available at Wynonna.com.
Wynonna & the Big Noise, A Simpler Christmas Tour Dates:
12/3 - Springfield, Ohio - Clark State Performing Arts Center
12/5 - Glasgow, Ky. - Plaza Theatre
12/6 - Danville, Ky. - Norton Center for the Arts
12/7 - Punxsutawney, Penn. - Punxsutawney Community Center
12/10 - Fort Myers, Fla. - Barbara B. Mann Performing Arts Hall
12/11 - Fort Pierce, Fla. - Sunrise Theatre
12/14 - Jacksonville, Fla. - Florida Theatre
12/18 - Kalamazoo, Mich. - Miller Auditorium
12/20 - Virginia Beach, Va. - Sandler Center for the Performing Arts
12/21 - Newberry, S.C. - Newberry Opera House